h2g2 Hospital - Ambulance Station
Created | Updated Oct 25, 2005

Ambulance Station
Welcome to the h2g2 Ambulance Station. If you need urgent medical help around h2g2... this is the place to be.


Name:
U-number (ambulance will be sent here):
Injury/Condition/Problem:
Any other details:


Ambulances will be despatched by Brian (see below) as soon as possible, usually within five working days1.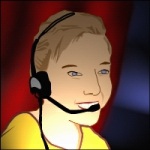 h2g2 Hospital Trust ||| Main Entrance | Ambulance Station | Triage and Treatment | Staff Room | Union Offices ||| h2g2 Hospital Trust
1Well, what do you expect? We have precious little funding enough as it is!