Letter to the Editor
Created | Updated May 19, 2004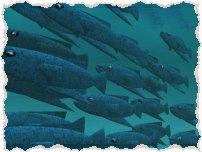 This letter was written in response to an article which appeared in The Mirror on 27 April 2004.
Sir,

I was angered to read on your web site the article 'Gurkha Bricked to Death'. Angry, not just at the sad waste of a young life, but at the inaccurate reporting of rumours which can do little but jeopardise the chances of the perpetrators, whoever they were, of being brought to justice.
There is no justification whatsoever in spurious rumours that those involved were 'associates of Crown Prince Paras'. It is much more likely that those who spread such rumours do so to further their own agendas. It may have escaped your correspondent that this country is currently in the throes of a bloody and violent civil war. Some of the actors in this war will stop at nothing to achieve their aims. So far, the only institution which has retained any moral authority or credibility is the monarchy. By attacking that institution your correspondent does a great disservice to one of Britain's oldest and staunchest allies.
As one who has had the honour and privilege of meeting Crown Prince Paras, I would like to take this opportunity to inform your readers that I have always found him to be a perfect gentleman. He may, in his younger life, have made some errors of judgement that were then seized upon by the gutter press to serve the interests of their political masters. Here in Nepal we do not enjoy the luxury of an independent and unbiased media. All of our local papers are controlled by political parties that have done nothing for this country other than to plunge us into the worst crisis in our recent history. I would have hoped that you would not fall into the same trap. Your reporter has plainly not acquired his facts at first hand.
It might interest readers to know that the dead Corporal's young family cannot receive the compensation they are due from the insurers of Corporal Rai's life until such time as the police investigation has been concluded. By interfering with that investigation at third hand you are further complicating the task of the investigating officers. I believe that you should, without delay, publish an unqualified appology to Corporal Rai's heirs and successors for the anguish your remarks have no doubt caused and also to Crown Prince Paras, the government and people of Nepal.
Andrew Duncan

Major

Late 2nd King Edward VII's Own Goorkhas (The Sirmoor Rifles)

Kathmandu

10 May 2004