A fog-bound corner of the pumpkin patch....
Take heed, who knows what lurks within
Alabaster   |   Brunel   |   Classic Goo   |   Plain  
Start the day here...

Official


Tester

I

survived
bbc_id
Sign-On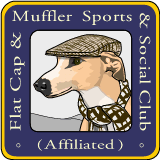 The Quite Interesting Society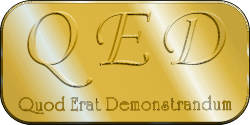 Cvivs testicvlos habes, eivs cardiam et mentem habes
When you have their full attention in your grip, their hearts and minds will follow

The 2006 - 2011 Halloween Anagramathon
This was the banner celebrating Halloween comprised of my pumpkin carvings. The Post put it together for the 2008 season. I'm rather proud of it so I'm displaying it here permanently. Each year as the evenings draw in and Halloween approaches, it rises up, zombie-like to the top of my page
I'm a big supporter of the
Halloween H2G2 Annual Anagramathon
- where for about a week or so - most people rearrange their names to alter-egos using only the same letters. Here is a list of my prior incarnations by year: Appearing as
clive the flying ostrich
For Halloween 2006: Evil Girl of Itchy Stench
For Halloween 2007: Thighs of Electric Vinyl
Appearing as
Clive the flying ostrich the Thingite Warlord
For Halloween 2008: Lycan nightlife dices vet, twilight horror!!
Appearing as
Clive the flying ostrich: Thingite warlord emeritus - Halloween Anagram
For Halloween 2009: A wailing wraith's lament frightens the evil mayor (necrotic elder ghoul)
Appearing as
Clive the flying ostrich: Amateur Polymath
For Halloween 2010: At Vengeful Impostor: Mythic Hairy Hellcat
Appearing as
Clive the flying ostrich: Amateur Polymath. Damn we are good - employed at last!
For Halloween 2011:Sloppy Alchemy Mantra and way-Evil Tome of The Damned: ilegal cut-throat orgies!
---


**WORK IN PROGRESS**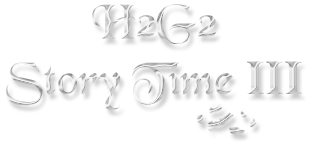 **WORK IN PROGRESS**
h2g2 Storytime III Archive
---
Leading The Camaign to Re-name Thursdays


Some more interesting thing to be found at The Guide...
If you can't find it here, chances are it doesn't exist...
The Hitchikers Guide to the Galaxy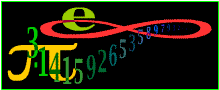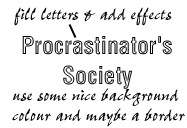 Messages left for this Researcher

Posted
Conversation Title

Latest Post

Latest Reply

No Posting
Title

Status

Created

This user has no Entry subscriptions
Researcher Details
Name: Clive the flying ostrich: Amateur Polymath | Chief Heretic.

Most Recent Approved Entries
Disclaimer
h2g2 is created by h2g2's users, who are members of the public. The views expressed are theirs and unless specifically stated are not those of Not Panicking Ltd. If you consider any Entry to be in breach of the site's House Rules, please register a complaint. For any other comments, please visit the Feedback page.