Behold the Blood God Cometh[Khorne Delusion of Kaos]

HooToo
Snooper
[(9X2X2)+9/(2/2)]-3 = 42

THE I'VE BEEN YIKED!
BUT it wasn't me! It was a big kid and he's run off! Honest mister he did
BADGE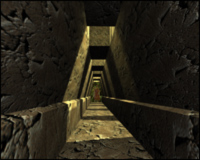 Up the stairs in the Tower of Terror along the Corridor of Cruelty and take my place in the Dungeon of Dispair i take my place overseeing the lost and the damned, WUH HUH HUH HUH i love my job
TooDarnedHot 2010
  Sodit  
 Wimpy 
 Wibble 
 Thing 
  Poets  
 Doobry 
Dontbry
1
2
3
4
5
6
7
8
9
10
11
12
13
14
15
16
17
18
19
20
21
22
23
24
25
26
27
28
29
30
31
Cower now, brief Mortals for I am

Taff - Agent of Kaos
'Gainst whom no door may bar, nor fastened portal hold!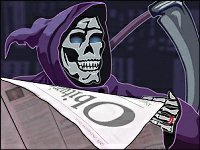 Woe to him of earth and sea for the devil sends the beast with wrath for he knows that time is short.
Let him who hath understanding reckon the number of the beast, for it is a human number.
its number is 666
(6x6)+6=42


As you might have guessed, I am Welsh, but currently living in Oxfordshire with my wife and 2 kids.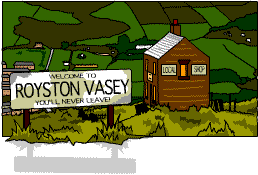 I did 12 years in the army, doing that war thing in the gulf the first time around.
I am now a permanent night worker, doing a week on, followed by a week off.
My hootoo access is mainly through work, so I am only around all night every other week.
I like in no particular order:
beer, role play, wargames, beer, rock, sci-fi(sorry SF)and fantasy, star trek (all versions), LARP/MET, knights, weapons, history, beer, trivia, beer, warhammer, beer, 40K, beer, cooking, beer, comedy, radio 2, wiskey and whiskey and scotch, motorcycles, games, wine and of course....beer!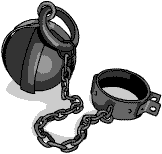 I love a good argument - sorry conversation

I have been lurking for a while and will jazz this up a bit when I know how, or can be bothered.
F19585?thread=6735841?skip=1?show=1
The QI Society


Taff
Agent of Kaos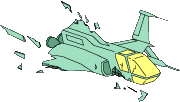 I got this medal
because I belong to HooToo


Subscriptions
Title
Status

Created

This user has no Entry subscriptions