The Psycho Chicken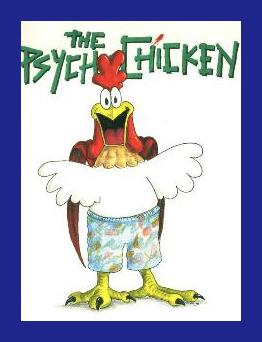 "They'll laugh at you anyway,
So why don't you stand up and be..."

Marillion - Beautiful
I normally live at
psychochicken.com
where I doodle and wibble without purpose or consequence. You can look at my paintings (which some people seem to like), read my drunken travel stories, marvel at my lack of taste in music and movies, and even find out what all this 'Psycho Chicken' nonsense is really all about. Please drop by sometime and be amazed by my vast collection of meaningless dribble....
A Few of my favourite things....
1.
Marillion
- the best band in the world ever. Honest guv.
2. Beer -

2. Chocolate -

4. Tom and Jerry cartoons. Fred Quimby for president!
5. er.... Comfy Sofas - I needed a five....

I am really rather embarassingly obsessed with music, although my actual performing skills are strictly limited to amusing party guests with my didgeridoo playing. I spend most of my time and money on my hi-fi setup and my unfeasably large record collection and have been unfavourably compared to nearly all of the central characters in Nick Hornby's book "High Fidelity" or indeed the John Cusack movie of same name.

Dodgy Prog rock is my main thing, but I also love cheesy pop, classic blues and have recently discovered John Coltrane. You can find out what I'm listening to at the moment at
psychochicken.com playlist
, asuming of course I've updated it this month..
You can usually find me in the vaguely musical areas of h2g2. I am a member of the
The Unofficial H2G2 Rock Society
, The
Campaign For Nothing
, the
Chocolate Lover's Club
, and despite not actually being Scottish, The
Scottish Researchers Group
. If I'm feeling all deep and philisophical you might even find me mulling over the big stuff in
The Forum
.

I am generally
Taoist
in outlook on the world, and think everyone should read the
Tao Te Ching
, even if they don't think they understand it. It is my deepest belief that we could all be a whole lot happier if we stopped trying to make the world a better place, and let the world make us better people.
I write travel stories for
The Post
when I get the chance, and yes, I actually go to the places first. There's a handy list of them
here
so as you don't have to wade through back issues....
These days to be honest it's better to catch up with me on my blog, which lives
HERE
What are you talking about??!
Please also say hello to my friends...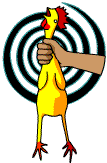 Zantic. Buy her a gin and watch the reaction...
Munchkin. Purveyour of fine floorspace.
Toccata. What she don't know about beer ain't worth knowing...

Subscriptions
Title
Status

Created

This user has no Entry subscriptions