h2g2: Tales of a Newbie
Created | Updated Oct 9, 2010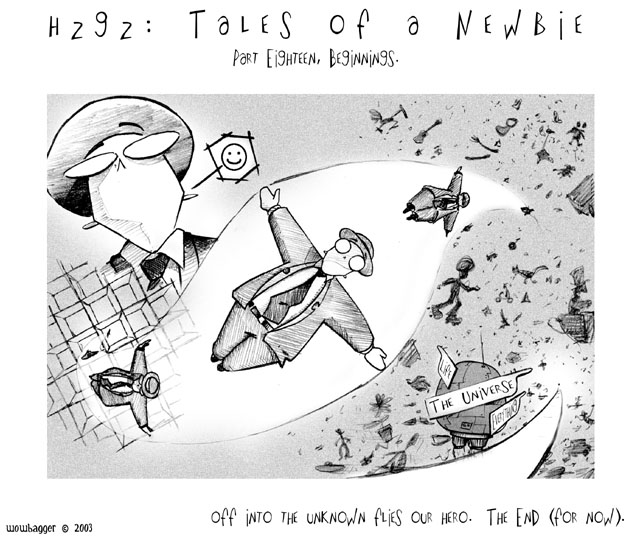 *blows into microphone*
Uhh... is this thing on?
Hi.
Well this episode marks the end of the current story for 'h2g2: Tales of a Newbie'. I hope you liked it. It was originally going to be six episodes, but it kind of ran away on me. That was a nice thing. You often hear people say that, when they're writing, the character takes on a life of its own. I always thought I knew what that meant. Now I REALLY know.
The thing is... this was all I wanted to do with the series: map out the life of a newbie (or 'Anubi', as our hero was coined) starting out at this wholly remarkable site. In essence I've done what I set out to do, which brings me to the point of all this rambling.
I don't know what to do next.
Or more to the point: I don't mind what I do next. Every time I think I've come to a decision, I think of arguments for doing something else. This is what I see as my options:
a) Continue 'Newbie'
b) Go back to 'h2g2life'.
c) Do something new.
d) Stop
So I'm going to leave it up to you guys ('guys' being non gender specific). Let me know what you'd like to see. I'll go off for a month or so and start thinking up ideas for whatever the majority goes with (except for 'd' of course, then I just put up my feet and call it a day.
So... there you go. Vote away.
Apologies for the indecision.
Cheers