The Great h2g2 Experiment
Created | Updated Feb 20, 2003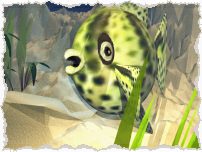 I've started a small project for fun and I thought some of the people on h2g2 may want to know about it. It's a way of finding out what goes on in everyone else's heads while telling everyone about your own. It is totally free.
Basically, I'm asking you to write as much as you want, about whatever you want. If you write something and submit it to me, then I will forward you copies of everything that everyone else writes. It's like a chance to have your chance to say whatever you want without anyone interrupting, and also a chance to read what other people would say if given the same opportunity.
The format goes a bit like this -

NAME - Brief description of yourself (so that anyone else who reads it and doesn't know you will be able to put a person to the writing)
TITLE
WRITING
And everyone else will write in the same way. I'll probably spell check everything but all grammar will remain as written so it keeps the personal nature of it. So please, tell your friends, relatives and people you meet so that this can hopefully be a success.
If you would like to see a sample of something that's been written I have no problem forwarding my own piece to anyone who sends me an e-mail at [email protected] although I won't send anyone else's to you unless you send me a piece first.
Submissions to - [email protected]


Queries to - [email protected]