Philosophical Phrases 4
Created | Updated Mar 16, 2003

The H2G2 Philosophers Guild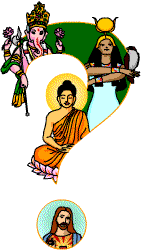 Trying to answer all those questions about life
The H2G2 Philosophers Guild

From the Hallowed Halls of The H2G2 Philosophers Guild,

we are proud to bring you, this weeks Philosophical
Phrases.

Phrases which stir questions to which you may never know the answer.

This weeks phrases are a compilation from several members of the guild, enjoy:
Philosophical Phrase: Think like a man of action, act like a man of thought. - The Anonymous Researcher

When the heart is corrupted, body and mind follows. - Mystrunner

Golberg's First Principle of Theoretical Semantic Obfuscationism states than anyone with a really simple theory will give it a complicated name in a misguided attempt to sound clever. - Otto
If this has caused you to ponder,

or you have some philosophy of your own,

pop over to the h2g2 Philosopher guild

and tell us about it.

Written and researched by:
Z Phantom