Time Travel Fail: Supervising Women Workers
Created | Updated 23 Hours Ago
Time Travel Fail: Supervising Women Workers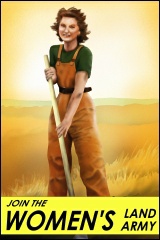 As readers of the Edited Guide know very well, the Second World War demanded a lot of both men and women. It also thrust people into unfamiliar roles. Training a new workforce could be a challenge.
But come on. Did you have to say 'Women scare me...at least, they do in a factory!'? Seriously? We think this film counts as a time travel fail. But at least you can get a few chuckles and some talking points out of it.
Click here for the video, or watch the embedded version in your Pliny-skin page.
The Literary Corner Archive