Written in Black and Wight: L - Answers
Created | Updated Nov 12, 2017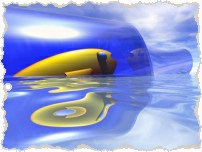 Answers time! All will be revealed – or should I say illuminated?
L
And now for the answers, compiled with help from such works as A Glossary of Isle of Wight Words by Major Henry Smith and Charles Roach Smith (1876), A Dictionary of Isle of Wight Dialect by WH Long (1886) and Isle of Wight Dialect by Jack Lavers (1988).
Excess Luggage
In the Isle of Wight dialect, 'Lug' was a word with many meanings. But which of the meanings below is made up?
A sandworm, often used as bait.
A leg.
To pull or haul.
5½ yards of land. An acre is 40 lugs × 4 lugs.
A rod used to measure land.
Yes, 'Lug' does not mean leg in Isle of Wight Dialect, that's 'lig', but the other meanings are all true. Long gives an example of Lug meaning to pull,
I claaed hold bee'n and lugged'n out on't.
While the Smiths wrote,
I'll lug thy ears for thee.
You don't get an offer like that every day. As for a measure of land, Mrs Moncrieff in her Dream of the Isle of Wight wrote,
From a farmer's small bargain, a plot of a few lugs,

He cultures as garden, and, as freehold, hugs
Quick Fire Round: Food and Drink
Did You correctly match these mixed up foods?
| Word | Definition |
| --- | --- |
| Larberts | Lambs' testicles |
| Lebb | Calf's stomach |
| Lebbenses | Late morning beer |
| Leer | Hunger |
| Lickerdish | Liquorice |
| Lowance | Food and ale paid to labourers |
Surprisingly, 'Larberts', meaning lambs' testicles, is a word unique to the Isle of Wight. Apparently larbert pie was something of a delicacy and/or acquired taste that fortunately has died out, as people eat chicken nuggets and hot dogs these days instead. Similarly, 'Lebb' referring to a calf's stomach is another word unique to the Island.
I'm hoping that this quiz is helping to give a real flavour of the Isle of Wight Dialect. If you remember back to letter 'A', one of the very first words in the quiz was 'Aleer' meaning empty, so you can see how 'leer' meaning 'hunger' is connected. Similarly I mentioned in the second quiz that 'B' was often used as a substitute for 'v', which makes 'lebbenses' into 'levenses', or elevenses.
Main Round
Did You identify which of the three meanings is the correct one for the words below?
Laayer
Topsoil.
A lawyer
A bricklayer or builder.
Yes, a lawyer1. The Descriptio Britannica (1548) famously described the Isle of Wight as having 'no hooded priests, no lawyers, no wolves and no foxes', although the first fox on the Island, a vicar's pet, escaped captivity and was hunted for 15 miles in 1830. Sadly, I haven't been able to ascertain when the first lawyer was released onto the Island, nor how far he was hunted before being captured.
Lantern Jaas
Conical extinguisher used to snuff out candles.
Local shark with bioluminescent protrusion.
The jaws of a thin, bony person.
You do get phrases for the most unusual things, but this one is quoted by Smith & Smith, Long and Lavers. With increasing obesity in the world today, this phrase is no longer in common usage.
Larrance
Someone who has lost their voice.
Something decorated in bright, ghastly, clashing colours, such as the Koan.
Mythical person who makes others lazy.
Larrance is indeed a mythical person who makes others lazy. Long provides the examples,
I can't git up mayet, vor Larrance got hold on me.
He's got Larrance on his back strong to day.
Larrapen
Both a beating and someone walking with a shuffling gait.
Hutch, run or cage used to keep coneys in for breeding.
A stick used to write or draw with in mud or sand.
We have here another word with two meanings and Long demonstrates both:
Shuffling: Here comes wold Tom, larrapen along the road.

Beating: Thee'st get a lerrapen, if thee doesn't look out.
Lence
Something borrowed.
Time before Easter.
A pair of spectacles.
Lence means to borrow. An example is,
I shall be glad to hay the lence o'yer bucket vor a nower or two, missus.
I assume that he's borrowing the bucket from dearest Liza as there's a hole in his bucket.
Lewth
Outhouse toilet.
A rude remark, limerick or poem.
Sheltered place out of the wind.
A lewth is a lee or sheltered spot out of the wind – a word which is in great demand out West Wight. Long provides the example:
Let's git into the lewth.
Libbets
Edible parts of the inside of a bird removed before cooking.
Rags or tatters.
Gallows.
Yes, rags and tatters, just like every pair of socks I ever buy six months later. Long and Lavers both use the example,
I tore my smock frock all to libbets gwyne droo copse.
Licker
Something remarkable.
Hard-boiled sweet, lollipop, gob-stopper or stick of rock.
A person or animal, such as a dog, panting heavily.
Licker is indeed something remarkable. Lavers quotes,
Well I be deyand, ef that ain't a licker.
He then attributes it to the Smith's glossary, however what's a licker is the fact that the word 'licker' isn't actually in it.
Limless
Ship hull cleared of barnacles and limpets.
An entirely wooden building, ie made without any limestone quarried from Quarr.
Something broken beyond repair.
A smashed item that can't be fixed. It often feels that Long goes out of his way to find the most violently descriptive ways he can phrase his examples. True, it makes it all rather dramatic, but I worry whether he realised how he can come across as being a violent, animal-hating linkister. He's at it again now, stating,
Git out o'the way, or thees't be knocked limless.
Lipwise
Talking nonsense.
Sage advice.
Description of the coastal outline of the Isle of Wight.
Don't we all know someone who won't stop talking nonsense?2 I'm sure the Smiths had someone in mind when they wrote,
Don't thee be so plaguy lipwise.
Louster
A lobster.
Sudden loud noise.
Someone from Liverpool or the Wirral.
Long wrote,
The door vell down wi' such a louster, et maade me jump.
Finally a nice, non-violent example from Long, you think, but no – he later goes on to say…
We did git auverdrowed, and the rine knocked off zome on us. We got on very well till we was jest t'other zide o' Rookley, when all at once the wold mare shied at a wold gallybagger stuck up top o' hedge, and swealed round right athirt the road, and one of the wheels come off, and all the hool bwilen on us vell out wi' sich a louster right in the middle o' the road; we maade the mud vlee, I'll war'nt it. I went sprawlen in a gurt heap on't, and Sal right up top on me. Wudden't I in a mess, you! Honey, he vell athirt wold Whittul's geeam lig, and maade 'en zwear like a trooper. Skiver ligs had his head cut about, and lost his new hat; and I had a miserable black eye, and was zo tender all over vor a day or two aaterwards that I couldn't hardly wag. Wold Honey and Sal come off best - they wudden't hurt.
Multiple injuries everywhere! Don't you just hate it when gallybaggers3 cause serious traffic pile-ups?
Louz
Trousers and other items of clothing for peoples' legs and lower regions.
Someone's thoughts, supposition or opinion.
Lice.
I louz tes ver' near dinner time: I veels quite leer.

- Long
'Louz' to mean 'think' or 'my opinion' is one of the more common words and I've already used it in examples for other words. But I can't resist quoting some of the third verse of Percy Stone's 'The Widow', published in his Legends and Lays of the Isle of Wight, which seems to be a reply to Long.
Leer! bren cheese yourn a wanten? 'Tis allus nammet time,

I louz, wi' you young slaabacks. Heer! mind thet tub o' lime.

Jest zletched to white the skillen. No! beer's vor men, my zon,

Zpring water's drink vor nippers—There! zee what you've a done
And because I can, I'll also quote Stone's second of four verses to his poetic prayer 'Mary', about a man praying following the death of Mary, the maidenly love of his life.
Thou know'st best. Thy will be done,

An' what Thou do'st I louz 'tes bright

—Tho' man be ztarved when left alone

To carry on the earthly vight—

Zupport me, Lard, in my zore plight.

An' help me bear this bitter woe

Thet grips an' dra's my heart-ztrings tight.

My maade! My maade! I loved 'ee zo.
Luck
Rock pool.
Money.
An unpleasant taste or having something unexpected, such as a hair, in your mouth.
This word unique to the Isle of Wight in this context means a rock pool left by the receding tide. Rock pools don't seem to have inspired much poetry, curiously.
Luccomber
Someone who finds something useful or valuable washed up on the shoreline.
He's a lumberjack and he's okay, he sleeps all night and he works all day.
Storm coming in from the south-east.
Another word unique to the Isle of Wight, but unsurprising as it means a storm coming in from the south-east, which is the direction of Luccombe. Long shows us the word in a context of a conversation between two Islanders. Is Long the sort of person to enjoy the chance to talk about the weather, or will he manage to find a way to get a spot of the wold ultraviolence into the conversation?
Had a miserable rough night, you.

Oi, you, 'twas a reglar Luccomber, last night.

I wish it had capsized they there overners, comen across: what do they want over
here, tryen to take the bread out o'vokes' mouths?

If ar one on 'em zays ar a word out o'square to me you, I'll zwarm into'n pretty sharp, I can tell 'ee.

Oi, you, that's the right way to sar em.
He can't even chat about the weather for a minute before wishing people would all-but drown and following up with threatening them… Sadly it appears that people's attitudes to outsiders hasn't changed much in over a century.
Lumpy
The Solent on a windy day.
Something very heavy.
Hammock.
That hamper es rather lumpy; jest heft'n

- Long
Lurry
Dust cart or other vehicle carrying something smelly.
Hot, spicy food that causes multiple trips to the toilet.
Loose talk and/or nonsense.
So what better way is there to summarise what we have learnt today than with this quote from Long?
He ded goo on wi' zome pretty lurry, I can tell ye.
A - B - C - D - E - F
G - H - I - J - K - L
The Bluebottle Archive
1Although the Glossary by the Smiths use 'Laayur' instead, both Long and Lavers agree on 'Laayer'.
2And why are you all now looking at me?
3Scarecrows.