I Couldn't Care Less: Who Makes the List?
Created | Updated Aug 17, 2014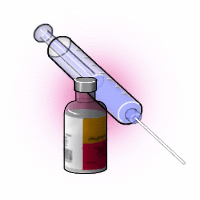 Who Makes the List?

A few weeks ago I wrote a Blog for online newspaper the Huffington Post about being a carer. Don't worry, it was only something I didn't think was good enough to go in The Post. But it did get a small amount of attention and it did result in me having a conversation on twitter about what counts as a carer. When does helping end and caring start? How many hours do you have to do? And what work? I don't have the answer, so I shall ask a lot of questions and see what the rest of you think.

I started off with a look at carers allowance on the UK Government website. You will remember, of course, from a piece I previously wrote that you have to care for at least 35 hours to qualify. I thought I'd see what else they required by way of criteria. In turns out that what they are really concerned about is what level of benefit the person you're caring for is getting, which is sort of a bit clunky, but a bit helpful. Basically, you can get disabled person's benefit on the grounds that you have some difficulty caring for yourself, or that you have some difficulty moving about. If the person you care for gets at least the middle rate of care allowance, you are on the road to qualifying for the relevant benefit.

The trouble is that, rightly or wrongly, the Government only has so much money to give to carers and part of their terms of reference are informed by how much money they have in the pot. What they have usefully told us is that you need to have someone with care needs, but they have also restricted that to quite substantial care needs to keep costs down. R has the lower care rate and among the difficulties she sometimes has which earn her this benefit is difficulty preparing a cooked main meal for herself. That really is a thing you need help with, because if don't cook, you don't eat, unless you can afford to buy your food in every day. Which leads me on to a tentative suggestion; how well would the person cope if you weren't proving whatever care you do?

There, you see? Just when you thought I was giving you helpful answers, I dump a question on you and run off to the next paragraph. No better here, I'm afraid, another wretched question. One point thrown at me in the debate I got involved in was whether you should rank someone who is a 'proper' carer with someone who sometimes does a bit of shopping for an old person. Well I refer you to my previous point. Was it food shopping that was being done? Because if it was, how well will the old person manage if they don't get out to buy food? But then of course there is the question, helpfully raised by Carers' Allowance, of duration. Do you shop for this old person regularly, or is it just when they're ill? Do you do all the food shopping for them, or just occasionally when they need some heavy stuff? I'm not making a judgement about which of those count, but time is a factor, isn't it?

So question number one is how much is the care you provide needed? Question number two is how frequently and how regularly do you provide the care. All we need to do is agree how minor the need, how irregular and infrequent the provision can be before we deem your work to be formally 'caring'. I imagine that should be pretty easy.
Articles by benjaminpmoore Archive