Create April Travel Challenge: Border Crossings, Part II
Created | Updated Apr 21, 2013
The April Create travel challenge is bringing back memories.
Border Crossings, Part II
Through the Iron Curtain
Pierce the Pirate has this tale to tell.
I had recently migrated from West Germany to Denmark when I went to West Berlin in 1974 to visit a former school mate who studied there in order primarily to dodge military service. I took the Copenhagen-Berlin Express from my new home town Nykøbing Falster to Gedser and the train ferry from there to Warnemünde in the German Democratic Republic. This was the first time I passed through the iron curtain.



In Warnemünde everybody had to leave the train and walk to a kind of shed where a border patrol officer studied our passports at great length. Since I belong to the Danish minority I have always been a Danish citizen with a Danish passport. It took him some time to work out that I was a Dane born in Germany with a Danish Father and a Danish Mother who used to be German – even if her family was more Danish than that of my father. What can I say? I don't blame him.



But I was only 21 years old and according to my passport I was an "Arbeiter" (worker) so of course I was welcomed in the "Arbeiter-, Bauern- und Soldaten-Staat" (in reality I was studying to become a journalist). So he finally returned my passport. I then politely asked him where I could find the train to Berlin (Warnemünde's train station is pretty massive). He looked at me as if I had just pulled a prank on him, but I may have looked as sincere to him as I actually was so he pointed in the general direction and I went and boarded my train.



The trip from Warnem¨nde to Berlin was fairly eventless. Except: At one point three police officers went through the train, one carrying the biggest pistol I have ever seen in a special holster on his back. I believe this was the first time I saw a weapon outside a museum and I didn't like it. I was sat between locals as well as passengers from Denmark. Everybody ignored the patrol.



What I liked even less was misundertanding the message from the loudspeakers when we arrived at Berlin Hauptbahnhof (Berlin Central): "Alle Passagiere m¨ssen jetzt den Zug verlassen!" (All passengers must now leave this train). I didn't realize this only meant the locals. Not us "transit travellers". The curse of understanding German!



So there I was, stranded in the GDR while my train continued to Bahnhof am Zoo in West Berlin, where my fried waited for me and didn't know nor understand what had happened and where I was. This was decades before mobile phones after all.



I asked a hot dog vendor: "How do I get to West Berlin from here?" He looked like he didn't know if he should laugh or cry. Poor man. He didn't know how to help me either.



Then I saw a man in uniform and thought "this guy must know!" He didn't. He answered in Russian and must at least have been a major or a captain or something (I have no idea, never joined the armed forces myself).



Finally somebody told me how to take the S-Zug to Bahnhof am Zoo and things started moving again.



But before I could leave the station I had to face another East German border patrol. An officer went through my belongings thoroughly and found a paper and a copy of Der Spiegel (German weekly magazine pendant to Newsweek – sort of).

"Haben Sie Porno?" (do you have any porn?). Of course I didn't and I was thinking to myself: "Sorry, comrade, can't help you there".



Then he found my medicine...



I patiently explained to him what it was for (or against, as it were), but when I explained the hay fever pills he became very suspicious: "Heufieber – im Januar?") (hay fever – in January?). Well, Sir, maybe not exactly hay fever but allergy anyway.



Finally he let me go and I went outside. This was West Berlin alright. Ever heard of a book and film called "Wir Kinder vom Bahnhof Zoo" (Us Kids from Bahnhof Zoo)? I could hardly find a path through all the bodies of junkies and alcoholics.



But I finally found my friend and spent some nice days on Kreuzberg before driving with him though the GDR to our former common home town of Flensburg.
A hair-raising journey, indeed.
An Englishman Shows His True Colours
Icy North icily explained his reaction to this challenge. We are impressed by his sincerity here.
I don't have a funny border crossing story. You know why? Because I'm British. My passport is so much more than an identity document. It mandates Johnny Foreigner to not only allow me through without let or hindrance, but informs them that they are personally responsible to Her Majesty the Queen for my safety throughout my visit.
We haven't inspected a UK passport lately, but boy, if it says all that, we'd never leave home without it, either.
O, Canada
Although most of our h2g2ers managed to get across borders, Amy Pawloski wasn't quite so lucky. And on her honeymoon, too.
Tom and I got married when he was 19 and I was 23. Now, he'd been to Canada before with his parents, but I'd never been north of Seattle (or south of the Bay Area, for that matter). So we had decided to visit the Butchart Gardens in Victoria, British Columbia for our honeymoon. We'd had these plans for months (we were engaged for about a year and a half). Four days before the wedding, my stepdad took me to pick up my wedding dress from the drycleaner's, as well as some other errands (I can't remember at this point whether they were wedding-related or not). When I got home, I didn't have my wallet. It wasn't on the floor of the car (I didn't carry a purse in those days – denim jackets had pockets large enough to hold paperbacks, much less a wallet!) and it wasn't on the ground next to the car. Nowhere we'd been had had a wallet turned in, nor was it in any of the parking lots. I was much more upset about the fact that I had cash in there for Tom and my first apartment than about the loss of my ID – I didn't have a driver's license, so that wasn't an issue, and my name was going to be different in less than a week anyway, so applying for new ID would be a waste of money, since I couldn't get one in my soon-to-be new name until it was my actual new name. So I went on and had a busy rest of the week, got married, went to the 2nd reception Tom's parents insisted on having out at their place, and drove in a Chevy Luv along the coasts of Oregon and Washington to Port Angeles, where we were going to board a ferry to take us to British Columbia. There, I was told I couldn't leave the US, because I didn't have any ID. Neither of us had thought we'd have any problems – as I said, I'd never been near a national border, and Tom had been 14, so his parents had taken care of that sort of thing. I did end up crossing a border that trip, though – we ended up going on a whale-watching trip that left from the San Juan Islands, and the orcas were all in Canadian waters.
We're sure those orcas didn't have any Canadian visas, either, Amy.
Irish Border Crossing
TRiG had a story about how much a border crossing can change.
My grandparents went through Checkpoint Charlie about a week before the wall came down.


Most of my border crossings have been pretty uneventful. On the bus from Dublin to Belfast, you can, if you pay very close attention, spot the border (the paint on the side of the road changes from yellow to white). It wasn't always like that. I remember being in the family car, heading to the north for a camping holiday (we went up to the Giant's Causeway, and did a bit of hillwalking). The IRA ceasefire was announced on the radio as we were driving up. It would take effect at midnight. I asked my parents to wait till then to cross the border (they didn't).
Penny-Ante Duty
Florida Sailor went to the Caribbean – and this is what happened.
In the mid 1980s my wife and I won a trip to the Cayman Islands for a full week. ..Our adventures in a Crown Territory go well beyond this report.



At the end of the week we flew back to Miami International. We were all instructed to wait in the lounge for those who needed to clear customs until they announced our baggage had been unloaded. While we were waiting a huge 747 plane arrived from Heathrow. Only one family from that plane remains clearly in my mind. There was a father and mother with two young boys about 10 and 6 years old. The father told his boys 'This is the United States you will hear and see many new things'.



The two boys ran to the window overlooking the tarmac near where I was standing.
'Look Oliver' the older boy said, excitedly pointing' There is the lorry with the petrol! And here comes the trolley with the grips!'



I resisted the urge to begin his American education with corrections about the gas truck with the jet fuel and the baggage cart full of suitcases.



After we got downstairs and collected our luggage the customs agent asked if we had anything to declare. I honestly told him that I had packed a dozen bottles of Heineken beer in my suitcase.



'You owe the government of the United States 12 cents in duty!' He replied sternly, and pointed at the end of the hallway 'go through that door'



As we scrambled down the hall I searched desperately through my pocket for dime and two pennies (without the Queen's picture on them) - I was sure that a guard was waiting at the door to demand payment The hall just emptied into the main corridor of the airport.



I guess, at least back then, they did not worry about 12 cents.
Don't Bribe the Guards
Vip and her husband accidentally did something dodgy. At least, that's her story, and she's sticking to it.
We were going on the ferry from Dover to Calais, about the most boring, simple way to get from England to France. When we got to the passport booth, we handed them over... with all our money inside. It might have looked a little bit like a bribe! Thankfully they person appeared to have a sense of humour and let us through (and didn't keep the cash!).


Once inside we then realised we'd got in the wrong lane, so had to drive all the way around to the exit and back through again, only to hand our passports over to the same guard, this time sans money.
KB told Vip she was lucky she didn't try that in China. We agree.
As Far as InterRail Will Go
Titania was surprised that TRiG could remember when the InterRail card included Morocco. Her story also dates from a time when you could go pretty far with InterRail.
My own story dates back to the late 1980ies when the InterRail card still covered most of Europe and Yugoslavia still existed.



I and a friend of mine had set as our goal to go as far as possible with the InterRail card: Istanbul.



The journey was pretty uneventful until we got to the Turkish border. In the middle of the night (somewhere between 2-3 am) uniformed border patrols shook as all awake, shouting 'Visa! Visa!'.



We tried to explain that we were 'Schwedisch, keine Visa' (we had found out that in Eastern Europe, German was more useful than English).



They still ushered us out of the train.



Emerging, we found ourselves in a fenced-off area, surrounded by barbed wire fences, spotlights, German Shepherds, soldiers carrying AK47s.



And a small booth manned by two soldiers who checked each and every passport and put a stamp of 'entrance' into it.



Two.



And a whole train of passengers.



I think we queued for an hour and a half before we were done.



The odd thing is, the same thing happened on our way back home -– obviously, we needed an 'exit' stamp. This time, we were prepared, so we ran out of the train as soon as they woke us up.



Thus, we were able to back to sleep after just 10 minutes of queueing.



What's even odder is that this border control wasn't included in the timetable, so passengers that had planned to switch trains in Trieste missed their connection the next morning.
Nothing worse than somebody waking you up to show a passport. Except for them waking you up at gunpoint to show them a passport.
Keep Travelling
If you have a story you'd like to contribute, write it up and send it to the Post. We want to know about your travels!
After all, you might save a Hitchhiker's life.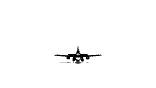 First-Person Stories Archive