I Dreamt That I Was Crying
Created | Updated Feb 17, 2013
clzoomer would like to point out that this is a departure from his usual light verse. We appreciate his willingness to share these lines on a serious theme.
I Dreamt That I Was Crying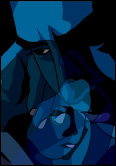 I dreamt that I was crying,
And woke with my eyes dry.
I knew someone I never met,
Who only wrote a sigh.
This place is real, this place is not,
But here we are and they are not.
How real they were it's hard to say,
Just sad to know they couldn't stay.
The Post Poetry Archive