Famous Last Words in Film: Answers
Created | Updated Nov 18, 2012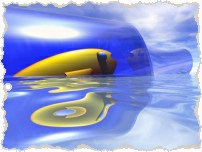 The answers to naming the villain and fantasy or

science-fiction film they died in from their last words:
'I've seen things you people wouldn't believe. Attack

ships on fire off the shoulder of Orion. I watched C-beams

glitter in the dark near the Tannhäuser Gate. All those

moments will be lost in time like tears in rain. Time to

die.'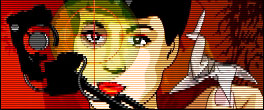 'It's beautiful!'
'I'm melting! I'm melting! Oh, what a world! What a

world! Who would have thought a good little girl like you

could destroy my beautiful wickedness? Oooh, look out! I'm

going! Ooo! Ooo!'
Film: The

Wizard of Oz (1939)
Villain: The Wicked Witch of the West

(Margaret Hamilton)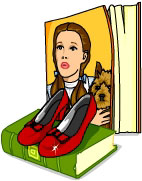 'Evacuate? In our moment of triumph?! I think you

overestimate their chances.'
'We can do a deal! I'll buy you a delicatessen in

stainless steel! Please! Put me down! Put me

down!'
Film: For

Your Eyes Only (1981)
Villain: Ernst Stavro Blofeld, head of

SPECTRE1 (John Hollis,

Robert Rietty voice)
'Sometimes I just kill myself.'
'No. No, you can't get away. From Hell's heart, I

stab at thee. For hate's sake, I spit my last breath at

thee.'
'You fool, no man can kill me! Die

now!'
'You were right. You were right about me. Tell your

sister, you were right.'
'Daisy, Daisy, give me your answer do. I'm half

crazy all for the love of you. It won't be a stylish marriage, I

can't afford a carriage. But you'll look sweet upon the seat of

a bicycle made for two.'
Post Quiz and

Oddities Archive
The Post 'Famous Last

Words' Quiz
1The SPecial Executive for

Counterintelligence, Terrorism, Revenge & Extortion.

Technically they could not actually say it was Blofeld for

legal reasons, Kevin McLory having successfully sued to

own the character, but his appearance and white cat meant

that it was definitely him.