Bluebottle: Breakup
Created | Updated Feb 19, 2012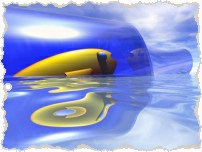 Bluebottle has been learning to drive, but sadly suspects that his association with his driving instructor is coming to an end, leading him to ask the question, 'What is the best way to break up with your driving instructor?'

After putting it off for half my life I finally decided that it was probably about time I learnt to drive. So in January this year I looked up driving instructors on the internet, found a fully-qualified AA1 trained, independent driving instructor at a reasonable price, e-mailed him and purchased a bunch of lessons taking up to 10 hours in advance, as that worked out cheaper than on a pay-as-you-drive basis.
At first everything was going so well. The first lesson took me to the Mayflower Park2 car park in Southampton, a car park next to the Isle of Wight car ferry3, which I took to be a good sign. How we enjoyed driving round and round the car park, trying not to run over any gulls4 on my first lesson. What fun we had, and how we laughed when I told him I'd played Mario Kart the night before, and had to resist the temptation to throw bananas out the back window.
It was on the second lesson, or date, that the first sign of things starting to go bad appeared. For some reason he said he would no longer pick me up from outside where I work, but instead I'd have to meet him in a quiet side street a short distance away, even though driving instructors are regularly found parked outside our building. I thought nothing of it and got on with the lesson, turning left around Shanklin Road5.
On our third date things continued to go wrong. I went to the back street, waited for him to turn up for 20 minutes only to eventually get a text message saying that he was ill and was cancelling the lesson.
The following lesson, instead of apologising, he said we would drive around the Weston Shore, over the river from Southampton, as that was a good, quiet area to drive around. However to get there involved crossing the Itchen Bridge, a toll bridge6 and I was asked if I had the 50p necessary to pay for the crossing. I had assumed that the fee would be paid for out of the vast sum I had already paid, but no, this was an additional, hidden fee.
During this lesson the instructor had a habit of saying "Enough" constantly. If I was driving too slowly, he would call "That's not enough – enough". If I was at the correct speed he would say "That's enough, enough". When driving too fast he would exclaim "That's enough! Enough!" I found this rather confusing, to be honest, and had hoped for a bit more clarity.
The next time we were due to have a lesson he didn't turn up, and didn't answer his phone either. Eventually he turned up the following day, saying that he'd been confused and had written 'Matt' in his diary, but assumed it was a different Matt he was teaching...
The fourth actual lesson, another 2-hour session (although it actually took 1 hour 45 minutes, conning me out of 15 minutes), took place in Chilworth, a pleasant, quiet area. I informed him of how I had found his habit of saying 'Enough, enough' confusing, and he agreed not to do this again. Instead, when I drove too slowly he would shout 'Gas, gas!' and when I drove too quickly he would shout 'Gas, gas!' This made things much clearer. He also kept calling me Richard7. Now obviously we had never agreed that we would be exclusive, and I had suspected that he was out teaching others how to drive when not with me, but even so to be constantly called by the wrong name rankled.
At 5:45am on the day of the fifth lesson, another theoretical 2-hour one, he sent me a text. Now, as far as I am concerned, 5:45am is not an appropriate time to be sent a text message unless it is of the paramount importance, something like 'Come quick, your relative's in hospital!' etc. Instead, the message that could not wait until a more sociable hour read,
'Good morning everyone. Just to inform those pupils that don't already know I shall soon be starting up my own driving school. I will have a Ford Fiesta to teach in and nothing else will change re fees etc. I look forward to teaching you in the future and I will do my upmost to try to ensure you achieve a DSA driving test pass at the earliest opportunity. My pass rate remains very high @ 74% the national average is 46%. I will be speaking to you all when I see you in lessons so please feel free to ask any questions.'
This is among the longest text messages I have ever received and was of no significance – nothing in it needed to be sent to me at that time of the morning, if at all. Despite this message, in the lesson he announced that the cost of booking a block of lessons had gone up by £20 and was rather shouty about minor matters, such as not turning the wheel quickly enough8.
So I have come to a decision. It just isn't working out between us, and I think it is time to break up with my driving instructor. But what is the best way to do it?
Simply not book any more lessons and not return his calls?
Tell him that it's not him, it's me, and reassure him that he'll meet someone he can help teach how to drive any day now?
Say that I'm just not ready for that kind of commitment?
Openly admit that I'm looking for someone else9?
1Automobile Association, not, as far as I know, an Anonymous Alcoholic.
2Named after the Mayflower, a ship that left that part of Southampton to sail to Plymouth, Cape Cod in America in 1620.
3Many of my relatives who know how to drive refuse to drive on the Mainland because of the motorways, parking meters and road rage that can be found there. Until recently all ferry ports on the Island had large signs warning tourists that 'Island roads are different', but in truth it's the ones on the Mainland that you need to watch out for.
4A gull is a seabird that looks like a small albatross. Killing an albatross didn't help the Ancient Mariner any good.
5As Shanklin is a town on the Isle of Wight, I took this road name to be another good sign.
6Opened in 1977 to replace the Floating Bridge, it was originally announced that the toll would only operate for a few years to recoup the cost of construction. Although this was paid off several years ago, crossing is still charged for.
7That's not my name.
8Compared to a bicycle, where you only have to turn the wheel slightly to turn round even the tightest corners, the steering on a car is unbelievably sluggish.
9A different driving instructor.