45 Words
Created | Updated Apr 10, 2003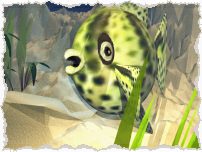 In the absense of any votes for this weeks
'45 Words You Decide' I have decided to pick Rene Arnoux
from the list you could have chosen from for this
week's potted history. Becaue he was born this year
and 21 years ago this weekend set his only fastest lap
in the British Grand Prix.
Rene Arnoux born 1948

Grenoble born French driver, though outsider in his
homeland.

Rose to become member of Renault's turbo team in early
eighties.

Once disobeyed team orders to finish ahead of Alain
Prost.

Raced for Ferrari before being dropped.

Finished Formula One career with Legier following
eleven seasons.
If you're not impressed don't lose your chance to
vote for the subject of the next 3 weeks. Visit last
weeks 45 Words Special and
place your vote in the appropriate forum, by the
Monday of the week of publication.
Just to tempt you here are the options.
11th July
Born 1767 John Quincy Adams - 6th US
President.
Born 1920 Yul Brynner - actor.
Born 1953 Leon Spinks US - heavyweight boxing
champ.
Born 1958 Mark Lester, Oxford, England - actor.

1921 Mongolia gains independence from China.
1969 David Bowie releases 'Space Oddity'.
1981 Sebastian Coe of UK sets record for 1000 m,
2:12.18 in glorious period of record
breaking.
18th July
Born 1848 William Gilbert Grace, Victorian
England's greatest cricketer.
Born 1853 Hendrik Antoon Lorentz, Holland -
physicist (Nobel 1902).
Born 1918 Nelson Mandela, Qunu, South Africa -
political prisoner.
Born 1921 John H Glenn Jr., Cambridge, Ohio - Col
USMC astronaut.
1966 Gemini 10 launched.
25th July
Born 1905 Elias Canetti, Bulgarian/British -
novelist/essayist (Nobel 1981).
Born 1954 Walter Payton - NFL running back.
Born 1955 Iman - model, David Bowie's
girlfriend/actress.
Died 1986 Vincente Minnelli - movie director.
1759 British capture Fort Niagara from French (7
Years' War).
1814 Battle of Niagara Falls (Lundy's Lane);
Americans defeat British.
1918 Annette Adams sworn in as 1st
woman district attorney of US,
California.