The Top Twenty
Created | Updated Apr 10, 2003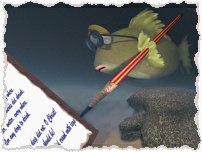 The Top Twenty Most Prolific Researchers of Edited
Entries
The list of the the Top 20 researchers has expanded
along with the full list
of who wrote what. In the last month I've continued
counting all entries, included Collaborative and
Subbed contributions and also decided to add the date
of last contribution. So here is a just a sample by
looking at the Top 20 as h2g2 turns 3.
There is full list of everyones entries in progress here so pop by and
see who is writing stuff for the guide.