The 'Guide Revised' Project
Created | Updated May 30, 2010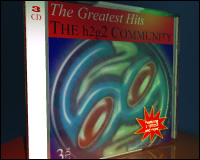 For now, we have a lot of work to do. At the moment, although the Guide community has been growing and thriving for two years now, the Guide itself, big as it has become, is still a little like the fossil record in that it consists almost entirely of gaps. It's a big, big world out there, as anybody who has stepped away from their computer screen in recent months (not many of you, it seems) will have noticed.


—DNA, 2001.



I was talking about the Edited Guide a few weeks ago with various people. One of them was Pastey, formerly of this parish and co-founder of The Post, and we were chatting about how things changed between him joining (1999), me joining (2001, just), and what the Guide looks like now. One of the things that came up was just how many Entries are up there now – nearly 10,000! – and how different the standards are for EGEs1. The invention of Peer Review changed everything, and over the years the standards expected have risen and changed. Gone are the chatty, one-line Entries like Curiosity and instead we the high standards that our readers have come to expect2.






But that left us pondering – after ten years, some things are out of date, right? Not only the style of Entries but the actual content will move on, especially if the content is about a current event, person or place. People change, do more things, pass away.

Wikipedia has a great advantage over us in terms of being able to edit on the fly and their larger user base, but that doesn't mean we aren't able to keep things up to date too.


So what are you saying?


I'm not advocating that we Update every Entry in the Guide – far from it! – as many have stood the test of time and serve as a reminder of just how good, well-written and entertaining the EGE can be. But some are in desperate need of a small Update or even a full re-write, and it's here that you come in.




The Guide Revised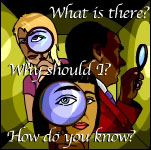 The Guide Revised project has been set up to do just what its name says – to go through and revise the content of the Edited Guide, in (roughly) date order. We are combing through Entries to find outdated links, suggest new ones from new EGEs that have been written since then, check factual content and find out if there is any new information that needs to be added. It's not an easy job, and it's certainly not a quick one, but the longer we leave it the more we have to do!


So, what can I do?


The first thing to do is to pop over to here and have a read through, as it explains the procedure in a bit more detail. We want you to work to your strengths but we also need you to admit your weaknesses to yourself – if you know that you don't have the skill to Update please don't try to take on a project that will require you to do that.




The dream is to have a Guide that is as up-to-date as when it left Peer Review, retain its wonderful style and flair, and have something that we, as Researchers are proud to be a part of. Let's get cracking.
h2g2 Volunteer Groups and Related Articles Archive