The h2g2 Poem: Poem for the Heroes
Created | Updated Jan 11, 2010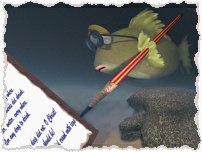 Poem for the heroes
Gone is the year 2009. Nothing about it was ever fine.
Death and destruction from one end to the other with
grieving fathers, wives and mothers as the war goes on, taking
husbands, sons, sisters and brothers.
Can 2010 be any better or will more families get the
dreaded letter?
Two wars where fought, to end all cessations, to
bring peace and goodwill to all of the nations.
But still we are a decade gone, and what has really
ever been done
To end the pain and strife that now is taking more life?
People say for a death, there is a life. Let them say
it to a dead soldier's children and wife.
When will the hate and the pain end and world start
to heal once again?
It's sad to say, but not in my lifetime, or years to
come. So for now, another mother will lose her son. And a wife
a husband, till the futility is done.
There is no end in sight as the soldiers bed down for
night and wake in the morning, once more ready to fight.
And at the end of each day, when we count up the
cost, as yet another brave soldier's life has been lost.
We will remember, not as soldiers, but heroes and men
who lay down their lives for their countries, again and again.
Poetry by Various Contributors Archive