h2g2's Virtual Birthday Party
Created | Updated Sep 10, 2002
Happy Second Birthday h2g2!
h2g2 launched on 28 April, 1999, live on the BBC science programme, Tomorrow's World. This year we are celebrating our second birthday, and would like to invite all our Researchers to join us in a virtual party.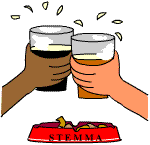 The virtual drinks are on the house! Here's a toast to h2g2!

Come and join your fellow Researchers on the Dance Floor. The DJ is ready and he has left behind his Russ Abbot and Black Lace records, so let's boogie!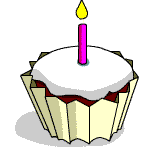 You will find plenty of interesting people in the kitchen at parties. Oh and the food and the fridge too...
The h2g2 Real-time Summer Party
The Next UK Event is currently being planned and will be held on 7 July 2001. Hope to see you there!