A Tribute to Harry Secombe
Created | Updated Jun 22, 2003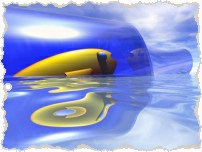 On the 11th April, 2001, Sir Harry Secombe, known
to millions as "Ned Seagoon", died.
Sir Harry Secombe's world famous career as an
entertainer began in 1951, when, with Spike Milligan,
Peter Sellers and Michael Bentine, he starred in the
breakthrough radio comedy series "The Goon Show". Harry
played Neddy Seagoon, the boisterous hero famous for
blowing raspberries and being incompetent.
Sir Harry was born in Swansea in 1921, and was
performing at an early age. He appeared with one of
his sisters in double comedy acts at local charity
concerts. In 1939 he joined the Territorial Army six
months before the outbreak of World War II and
remained in the Army for seven years, seeing service
in Tunisia and Italy. It was while he was in Italy
that he developed his talent as a comedian in army
concert party shows, and met Spike Milligan.
After demobilisation, he made his first
professional engagement at the Windmill Theatre,
London. He made his first broadcast in 1948 and later
became "resident comedian" in Variety Bandbox. Then in
1951, The Goon Show was broadcast, an instant
hit loved throughout the country for its unique and
original humour. Fans included Prince Charles, John
Lennon and John Cleese.
Singing...
As a boy growing up in Swansea, it was natural for
Harry to sing in the church choir as a boy. He often
included songs in his musical acts, and appeared in
many stage musicals, of which Pickwick, in 1963, was
one of his first. One of its songs, "If I Ruled The
World", will forever be associated with Sir Harry,
who often joked that his voice was not so much
"belcanto" as "can belto". Despite1 this, in the Sergeant
Pepper dominated 1967, Harry Secombe had a Number
2 hit with "This is my Song".
Sir Harry also appeared in film musicals, such as
Song of Norway in 1970, a musical based on the
life of Greig, but it is in the 1968 6 Oscar winning
classic "Oliver" that is unforgettable. No child can
ever forget or fail to be terrified of Harry Secombe
bellowing "What?!?!?!?!!!!!?!?" when a
starving young nipper named Oliver politely asked for
some more gruel...
...And Other Talents
Not one to stay in one place, Sir Harry Secombe
successfully performed his comedy shows and musicals
throughout the country, particularly in the 1970s,
where he performed throughout the country, from Sandown to Scotland, London to
Cardiff. He appeared in several Royal Command
Performances,
and The Harry Secombe Show was a popularly watched
television show.
He also tried his hand at writing. His
semi-autobiographical novel Twice Brightly was
published in 1974, which was reviewed in Punch by
Prince Charles. Other works include "Goon For
Lunch" and his first novel "Welsh Fargo",
which was published in 1981.
In 1963 he was made a CBE, and in 1981 he was
knighted2. After this he was dubbed as "Sir
Cumference" as a tease on his belly, but after
collapsing with diabetes he lost a lot of weight.
He was a dedicated Christian, and in the 1980s
presented ITV's Highway programme and later the
BBC's Songs of Praise, where he often sang his
favourite hymns, especially Old Rugged Cross
with his moving voice.
At a lunch given to him by the Variety Club of
Great Britain to celebrate 25 years in show business,
he said:

"Anyone who, for 25 years, has built a
career on such tenuous foundations as a high-pitched
giggle, a raspberry and a sprinkling of top 'Cs' needs
all the friends he can get".
Illness
In 1998 he announced that he was undergoing
radiotherapy for prostate cancer. Sir Harry Secombe
announced his retirement in September 1999 following a
stroke and the loss of his singing voice. He will be
sorely missed.