h2g2 Poem
Created | Updated Nov 20, 2008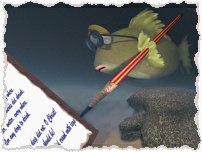 You're Beautiful
Though I have known you almost all my life


Something happened today, I don't know what,


And suddenly, just like a brilliant light


I see you for what you are.
And you're beautiful.
You've always been clever and funny and bold,


And your spirit shone, even through darkness,


But now it's a light that is guiding me,


Guiding me to you.
And you're beautiful.
Neither mountainous peaks nor chilling ravines


Can compare with your bouts of temper,


And though we have argued, quarrelled and fought


We always forgive when it's over.
And you're beautiful.
I don't know why it's taken this long


To realise how I feel about you,


But it feels so natural, it feels so safe,


Me being in love with you.
Because you're beautiful.