Graphic Ants
Created | Updated May 6, 2006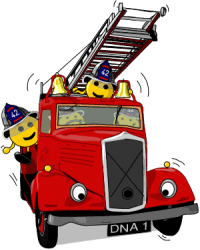 Graphic Ants is on the corner of the Town Square and Bridge Street. This ancient thoroughfare runs between the Public House that used to be called the F&F and the Graphic Ants shop until it reaches The River where, not unexpectedly, there is a bridge (the Town Bridge). If you go across the bridge you will be on the road to the Village de la Vavoom. The pub in Vavoom is called the Crossed Purposes and you will also find the BOF's drinking place there.
A map of the oldest part of The Town on h2g2 Island.
A ground plan of the Graphics Ant shop. [Link being fixed]
Galleries
The Community Art Library
The h2g2 Picture Library
The Community Artists' Gallery
Community Artists Volunteer Group
The Community Artists Volunteer Group produces graphics for clubs and societies on h2g2, The h2g2 Post, The Editor's Selections on the front page, Talking Points and Collaborative Topics.
Amy's Blob List
All the artwork I have produced since the Community Art scheme started are listed and linked to in my Catalogue.
Graphics for The Post

My h2g2 Post Archives

See all the fish displayed on one page or, indeed, nearly all the stuff I've ever done for The Post.

Some Fishy Links

 

Smileys by Amy the Ant

<mouse>
<esuom>
<panda>
<pony>
<blacksheep>
<ant>
<porkpie>
<cheesecake>
<diva>
<toffeeapple>
<love>
<rainbow>
<cupid>
<boing>
<empty>
<surfer>
<thepost>
<tit>