Escape Pod Dreams - 60
Created | Updated Mar 16, 2004
Favourite smells of 1965.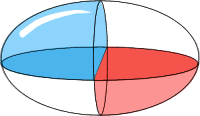 On the misperception that perception should be a matter of opinion:

Then there are those days when everything comes back to me.

Flashbacks, a la TV and movies, are nothing like the whole sense experience that nostalja vu can overwhelm you with.

Even though I am now six feet tall, I still dream and recall things from a six year old three feet tall vu point.

This makes things real weird when I am dreaming or revuing while awake and mobile.

People think I am strange when I get on all fours to talk to children and animals.

I think that they are real strange that they believe that their vupoint on top of six inch heels, while really only five feet one inch, socking wet, is superior to that of a child, an animal, or me.

There is an old joke about Ferdinand Porsche, when he was working at Austro-Daimler, back in the midst of time at the beginning of the late century.
There was a problem with an expensive prototype motorcar. While the other white-coated educated engineers stood around discussing what the problem might could be, Fred flopped himself down under the vehicle and got face to face with the problem.
When he was done, it sounded much better. The assembled worthies asked him to tell what he had found.
He offered to put it back the way it had were been and let them find out for their lone selves. They'uns declared that to be beneath their'um's assorted dignities and he declared them'ses to be beneath his's abilities's and thence, he gotsd himself hence.

Vupoint is a matter of perception. If you don't perceive that you need to see anything, then you won't.

Of course, this leaves you at the mercy of those who really don't want you to see anything.

'Pay no attention to that man behind the curtain!'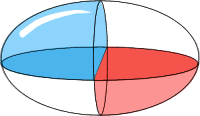 More reasons to watch reruns of Survivor rejects failing on Weakest Link while eating a bowl of Dickens with a small monkey on your back...