Great Cop Shows
Created | Updated Sep 21, 2005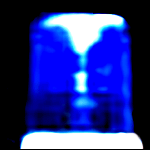 Get your trousers on - you're nicked!
The police drama has been a mainstay of television ever since it began. Usually centering around a specific precinct, London's Sun Hill or Chicago's Hill Street, the stories usually have a large ensemble cast and tend to follow the characters as they handle day-to-day crimes or else look at the intricacies and difficulties of working on one long-haul case.
While some of the lesser ones tend to be formulaic and short-lived, occasionally one or two of them become essential viewing, either because of their innovative style or because of the engaging characters. And of course, there's something quite thrilling about following brave people into dangerous - sometimes life-threatening - situations from the safety and comfort of your own home.
This collaborative entry seeks to examine the cop show phenomenon. To that end, we want to know:
What is it that makes a cop show great? How does it make its mark in an overcrowded genre?

What can you tell us about your favourite police drama? When did it start, where was it set and what made it so special?

Who do you think is the best TV copper? Which police team would you want looking after your area, and which would you move home to avoid?

And of course, we'd love to hear about international variations. What's the best police drama to have been made in Canada, Australia, Denmark or Sweden?
Contributions for this entry will be submitted to the Collaborative Writing Workshop, where hopefully someone will offer to collate it all.