My Life as a Boozy Oaf
Created | Updated Nov 6, 2003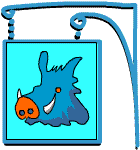 So, a couple of weeks ago I went to Oireland. This weeks article is, however, not going to focus on
the Oirishness of it all much. That I shall leave to later weeks as this week I look at 'They Came and
Shaved Us'. This was a convention held over the three days of the Irish Bank Holiday and very silly
indeed too.
I had gone to this convention for a number of reasons. Firstly was the obvious advertising. As I
have harped on about on numerous occasions I am running my own convention next year (psst, see
www.empirewideweb.com if any of this
tickles your fancy) and have been to a couple of these cons to thrust flyers into peoples faces, parade
round in obvious costume and generally get noticed. The second reason was that I actually like the
conventions run by these guys. These guys being a group who are involved with the Robert Rankin
Appreciation Society, Sproutlore, and who are quite clearly mad as a bunch of badgers on a tour of
the 'World's Busiest Motorway Junctions'. I have previously attended conventions with names such as
'Year of the Wombat', 'Aliens Stole My Handbag' and 'Damn Fine Con' and was looking forward to
this one with great expectation.
Myself and my fellow Glaswegian advertisers arrived on the Friday afternoon, after the
obligatory hour lost on the Dundalk bypass, checked in to our rooms and approached the bar. There
had been much discussion before hand as to whither or not we would drink. There was the need to be
coherent when advertising, the fact the Irish weren't known for their Real Ale and the fact I had
forgotten to bring any Euros with me to be considered. Half way through the second pint of Guinness
we decided we weren't fooling anyone and so started to deliberately drink. I must say I was very
impressed with all the bar staff and their ability to pour Guinness properly. I am too used to the
British way of pouring. A half hearted attempt to tilt the glass for the first couple of fluid ounces and


then a steady torrent until the glass is full, all done in less than thirty seconds. Here they did it
properly, wandering off to serve someone else while your pint settle at that four fifths mark. Indeed I


actually managed to order and get an entire round of shorts in in the time it took a different barman
to get me my Guinness.
Anyhoo, at the convention, couple of pints down, just starting to appreciate this thing called
'putting it on the room' when a fine young chap approaches me and quoth; 'So, are you going to write


this up for the Post?' In my shock I was almost lost for words, and was, perhaps, a tad rude to the


guy but did mumble that I would try to knock out some piece of nonsense. It was a surprise though, you


don't expect something like Hootoo to just leap out at you in somewhere as wild and woolly as a
convention in foreign parts. One good thing was that when a lovely young lady approached me later on
to comment that 'This is much sillier than a Hootoo meet' I was able to remain calm, nod
meaningfully at my pint and put on an air of infinite wisdom. Or possibly that was the overindulgence
of stout coming through.
And so to the convention. Friday began with an opening ceremony of much jollity and semi nudity by
certain members of the Hootoo contingent. Also lots of fun size Mars bars with the word Gay printed
over them. I believe it is something to do with a popular beat combo. Next up were a few ice breaking
games which I avoided (I like my feet how they are) and then the opening night disco, on a theme of
Heroes and Villains. As we were there to advertise our Victorian themed convention (have I mentioned
this?) our group attended as Miss Haversham, The Picture of Dorian Gray, Sweeney Todd, A
Suffragette, Some bloke in a gaudy white suit and Jamie. This led to the rather bizarre moment of
seeing two Miss Haversham costumes in the one room (surely something never to be repeated) and the
sight of Dorian Gray trying to play air guitar on his picture frame. Finally, however, the Guinness took


its toll and I retired, destroyed picture frame in hand.
Saturday dawned rather slowly, as the remains of the stout took its full effect. I just about made it


up in time for the Scotland France rugby match, which did nothing to improve my mood and didn't
attend anything con like until after lunch, when we togged up and wandered outside for a spot of kite
flying. It was a perfect day for such things, and Toc's kite was perfect for the conditions, shooting up


into the sky and seeing off many a challenge from lesser kites, a passing dragon and, no doubt, Sputnik.


It is amazing how much enjoyment one can get from lightly flying a kite whilst under a hangover. I do
recommend it. Having flown the kites we went back indoors where I learned that Bob Monkhouse used
to draw rude comics and that UFOs in Oireland are hand drawn. I also started back upon the stout, in
the forlorn hope that it would remove my hangover. At this point I attended one of the most
interesting items of the con, the 'Show and Tell'. Amongst the items brought along were a genuine
1870s Zulu knobkerrie, a flagellation device for not very devout Muslims and an electrification device


for helping Victorians improve their circulation.
Soon it was back to the room to get changed for the next costume disco, this time on a theme of the
eighties. By the power of Peet at the Aberdeen meet I had acquired a genuine eighties mobile phone,
with a battery big enough to start a car. Along with this I had some red braces and a smarmy grin to
make my Yuppy perfect. Well, at least people liked the phone, especially to dance around, with a few
handbags.
Sunday dawned yet slower, with further Guinness effects, but at least watching England get scared
silly by Samoa cheered me up. After this I attended many a fine item, including one on medical
quackery. This one told us all about radium suppositories and the world famous Lilly the Pink. There
was also a re-enactment of a Victorian operation, which went so well one of the assistants was ill. Also
at this point I saw the most bizarre con item of my short and bleary life. Chicken fisting. Now, before


anyone complains it was with chickens you get from the butcher. Firmly attached to the fist by gaffer
tape. And then swung at each other in the manner of conkers. How no one got salmonella I have no idea.
One of the reasons for this convention was to allow Sproutlore to celebrate their tenth birthday,
which they proceeded to do with jelly, presents and musical chairs, at which I stink. There was much
popping of balloons and ripping of paper at pass the parcel but sadly not enough spoons with the jelly.
Still, that is what fingers were invented for.
Unfortunately, just after this came the closing ceremony. Where had three days gone? Still at least


we got lots of advertising in. As a new idea (certainly at any convention I have been to) the convention
actually continued on after the closing ceremony, with a rock disco (inflatable guitars for every Brian
May wanabe) and live music, including a storming Elvis/James Brown impression by Robert Rankin. But


no matter how hard we tried, all too soon it was over, the Guinness finally came to a halt and I sloped
off to bed.
Another great convention which, as always, is just too complex and multifaceted to explain in words.
So why not come along to my con and find out for yourself? :-)
Next Time – Munchkin stops going on about his own con for five minutes and instead
gibbers on about the other bits of Oireland he got lost in.
My Life as a Boozy Oaf
Archive