CROSSING THE BOUNDARY
Created | Updated Apr 17, 2007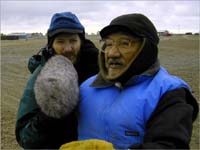 A Two Part Series for BBC Radio 4 Tuesday 2nd March at 11.00am; Tuesday 9th March 11.00am (2004)
Ever heard about the 'Ice Curtain' and how, overnight, it tore apart familes who lived on both sides of Russia and America's backdoors?
That, in part, is what this two-programme series, presented by Richard Creasey for BBC Radio 4, is all about.
Content
Click the Proposal link below for the original Crossing The Boundary proposal, and see the excellent Research Notes by Alice Jenner, a BBC Researcher/Producer working alongside Series Producer Mark Rickards in Glasgow.
And for the 'best fun' click to see the Photographs and listen to The Radio Programmes - which will be archived here after their March 2004 broadcast.
And please do ask as many questions as you like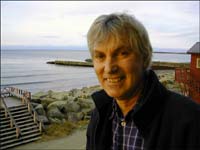 Go to the BBC Radio 4 site