The h2g2 Poem
Created | Updated Sep 3, 2003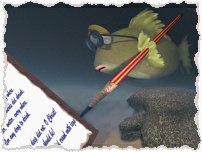 Hurt
1980

It's because I'm full of hurt inside,

My feelings for you I appear to hide.

I've been in love and hurt before

And can't express my love no more.

Time will cure, or so they say,

Until that time there is no way

I can share my love with you -

Even though your love is true.

Although just now I appear to have fun

It's because the time has not yet come

For me and my feelings to impart.

Who wants half of an aching heart?

I'm afraid for me - there is no hope

With a love affair I just can't cope.

If, through this, you still can't see,

Please, please my love, leave me be.