The h2g2 Poem
Created | Updated Aug 13, 2003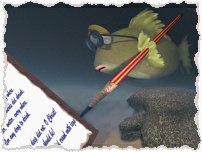 Homeward Bound
1970

Turbine turning, heart is yearning

Homeward bounders, atlantic pounders

Run ashore, once again

Drink some more, you drunken men.

Sailor sitting, all alone

Sun is setting, thinks of home

Writes a letter, to his wife

Don't feel better, it's a lonely life.

Anchor weighed, away you go

Wish you had stayed, or don't you know?

Sea is rough, pounding foam

Had enough, heading home.