The h2g2 Poem
Created | Updated Jul 23, 2003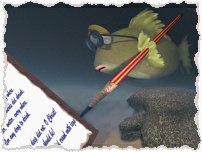 The Loser
1983

Why does your memory go on living in me

When I'm trying so hard to forget?

Why can't the past just leave me be

Alone with my thoughts to lament?

I'm all right in crowds and busy places,

Its while alone I feel so strange.

You stand out so clear from a thousand faces

Which my mind tries to rearrange.

I find myself in a mysterious mood

Which I have never felt before.

My feelings can't be understood

Yet my thoughts cry out for more.

I know I shouldn't live in the past

And that life must carry on.

But where's the shame in coming last

When the reason for living is gone?