My Life as a Boozy Oaf
Created | Updated May 28, 2003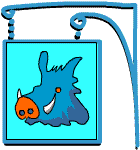 The Second Coming
They always say that the second album is the hardest.
You only have to look at The Stone Roses for that. So it is with much trepidation that I approach this, the second of my oafish rambles.
So where would you like to go this week? Through the Square Window to the local lawn bowls club? No, I don't think most of you could stand the excitement. Through the Round Window to watch despondant Celtic fans traipse back from Spain in the cold light of day? No, 'twill be horribly out of date by the time this comes out. Perhaps the Triangular window with its pleasing views of the Isle Of Arran? Maybe next week.
Actually I think I will take the advice of young MC and talk about beer. Apparently Metal Chicken rushed to read my first article assuming that it would be an indepth exposé of the many pubs I have frequented or possibly some beer reviews. 'So', thinks I, 'why don't I do that. Would save me having to think of anything, and if it is duff I can blame someone else.'
So, let me tell you about Bridge Of Allan. It is a small spa town to the north of Stirling (not to be confused with Sterling, the UK currency) which I almost went to by accident last week when I got the wrong train home. More to the point, however, it also has a brewery which my SO had an interview with last week. And so we had a tasting session, purely to help in her interview of course. We tried out three ales, Ben Nevis, Glen Eagles Stout and Loch Lomond. Of the three we decided that the Ben Nevis was the best. A couple of interesting points about these beers is that not only are they organic but also fully vegetarian. If you don't know how beer can not be vegetarian, don't ask.
The Ben Nevis was a pleasant quaffing ale, ideal for a long session. Slightly hoppy of taste and a lovely red colour it slipped down very easily and had no strong aftertaste, which I find can build up over a session and overpower the taste of the beer. The stout had a very chocolatey taste which I could easily drink a lot of but was more watery than I have come to expect from a stout. This lead to an unfortunate tendency to gulping on my part, which is not good when I have to get up at six the next morning. Still, if you have nowhere to be the next day and you have no psychological hangups about your stout actually being liquid, well worth a try.
There was nothing actively wrong with the Loch Lomond. Just that it was a European style lager and all the hops and chocolate of the first two ales somewhat washed out its more subtle flavours. So I have decided to put it on the 'Must Test Drive Again' list. All in all Bridge Of Allan Brewery, for a one man and his dog operation produces some very nice beer which is well worth taking home should it leap off a shop shelf at you.
As I re-read this (yes, I do do some form of proof reading thankyou!) I note the Arran reference above which neatly brings me to a relatively new brewery from there: Arran Brewery. Another one man operation it only produces three beers, Blonde, Ale and Dark but they have gained a good reputation very quickly. The Blonde is another European style lager. Not my personal choice in a beer, but very popular in the West of Scotland, if the sales of Tennents Lager are anything to go by. I drank quite a few Arran Darks this weekend and can report that it is a full bodied beer, with a nice solid taste that grabs your attention quickly and leaves you desperate for another. It also, once again, lacks the excessive aftertaste and so appears in my book as 'No so bad, rightly'.
Well, I ought to send this off to Shazz, and get my beauty sleep, if I want to capture any more new beers on the High Veldt of Glasgow any time soon.
Next time - Crossing The Andes On Frog Back, The Life Of An Exploring Gnome.
My Life as a Boozy Oaf Archive