I'm here
Welcome aboard, welcome to my cyber quarterdeck *. Please feel free to rest awhile and enjoy. We are located in the Greater Tampa Bay Area, on the Gulf Coast of Florida

I am a designer of architectural metal products such as; handrail, canopies, louvres and trim panels.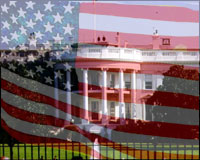 My other interests include;
Sailing in small boats.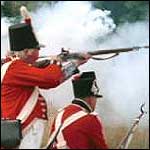 Living History , where we speak to the pubic as if we where a person living in a different era.( I apper near the end in the blue double breasted coat and white trousers.)
Reading about the history and activities of the U.S. Navy before the common use of steam.

Choose any of these to see my space in an alternative manner:
Entries in Peer Review
Recommended Entries
Printing a Newspaper in the 20th Century
Ruffian - The Filly's Last Race
Extra – Extra! Read All About It!
Edited Entries
My Entries in the Edited Guide
Useful links
See Who Has Just Joined the Community
See what is on its way to the edited guide
The Royal H2G2 Historians Society
The Royal h2g2 Geographical Entry Society - The Members' Bar
English Usage in Approved Entries
Messages left for this Researcher

Posted
Conversation Title

Latest Post

Latest Reply

No Replies
Title

Status

Created

This user has no Entry subscriptions
Researcher Details
Name: Florida Sailor Visit my Club at A87794248

Most Recent Approved Entries
Disclaimer
h2g2 is created by h2g2's users, who are members of the public. The views expressed are theirs and unless specifically stated are not those of Not Panicking Ltd. If you consider any Entry to be in breach of the site's House Rules, please register a complaint. For any other comments, please visit the Feedback page.