Recklessness
Recklessness.


One of the original "Four powers of Testicles"
A group of dudes who like beer, and faintly smell of cabbage.
(actually not but...)

The four Powers of Testicles, are the Discipels of the god Testicles
(pronounced to rhyme with Hercules)
(Who is in fact, no one less than Happy Noodle Boy himself.)
and are inspired on the Four Riders of the Apocalypse.
---
Their names :
Recklessness (me)
Sarcasm (is also on h2g2 now!)
Insnaity (A.K.A. Ralph The wonder llama)
Suffering (seems to have made like Death, and quit before we actually became famous)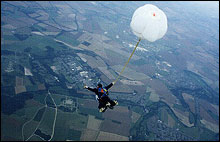 I do honour to my name!
I am also a Ralphite!
---



I am a Member of the Ralph the Wonder Llama Fanclub: Ralphites1) Werekitty2) Odo3) Lou4) Anthea5) Mullet6) Rag Doll7) paul19748) Cat-Eyes9) recklessnes10) BLT11) Uncle Bob12) Luthiena13) Khamsin14) LlamaHiccupHitchiker15) Joe C16) The Sarcasm Become a ralphite

ánd i caught that bloody marquee fish!
Behold here! my MIGHTY purple lightsabre! (don't go all "YOU RAVING FAG" on me, I only wanted a purple lightsabre because Samuel Jackson had one in Attack of the clones.)
I am also an aspirant Werebeastie.
(should not bee too long untill Werekitty has time for me)
Subscriptions
Title
Status

Created

This user has no Entry subscriptions