Escape Pod Dreams - 11
Created | Updated Dec 23, 2003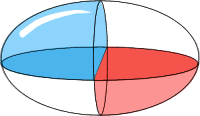 I've heard of you, and, no, you can't

speak to my daughter!

We, here, at IPR, YFITA, can be as sentimental as the next

guy.

Which reminds me, scoot over, our colognes are

clashing!

It has come to the attention of the male members of our

esteemed team that just as the mistletoe is finally

crumbling into uselessness, another, um, event, is

rounding into view and barrelling down the home stretch to

embarrass and tease us again.

Now, we have nothing against office romances, but since

most of us are married to someone who doesn't work or

doesn't work here, this whole thing can get to be a bit

awkward, considering the number of idiots running around

here with digital cameras and no scruples at all.

We've had our share of blackmail. And we're almost paid up

with the anonymous weasel who witnessed the event we're

paying for the privilege of not talking about. Say no

more!

Really good times to be at home, with the

horseless-type wireless switched on!