Bluebottle's Cricket Box
Created | Updated Aug 18, 2019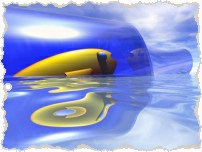 Since the Post published the photo of a postbox painted blue in honour of the 2019 Cricket World Cup, the contest has come to a close. Of the ten countries that qualified the competition, Australia, England India and New Zealand made the semi-finals with a tense England v New Zealand final held at Lords on 14 July 2019.
New Zealand won the toss and batted first, getting 241/8 from 50 overs, which was a reasonable score. Yet when England came into bat it took a while to get started as their top batsmen failed to make headway. Yet following a splendid century in the partnership between Stokes and Buttler, England gained ground and also scored 241 at the end of their overs.
The match went to a Super Over and both teams returned a batting partnership to the crease. England's Stokes and Buttler got 15 runs without loss, then New Zealand's Martin Guptill and James Neesham also had 15 runs to tie the Super Over. With both the match and super over tied the winner was determined by boundary count – the number of balls to reach or pass the boundary1. As England had 26 boundaries to New Zealand's 17 meant that England won the Cricket World Cup.
But perhaps the real reason that England managed to win was because the England players knew that they had postboxes painted blue in their honour, giving them a key and decisive psychological advantage? And what better way would there be to celebrate their cricket coup than by painting the blue postboxes white as the Post had predicted? After all, the Post had reported Bluebottle saying,
Call me old-fashioned, but I can't help but feel that postboxes painted in honour of cricket should really be painted cricket white.
This again is a postbox in Southampton conveniently it is located next to a normal red postbox, both of are Type K pillar boxes, a design made between 1980 and 2000.
The Bluebottle Archive
1The perimeter of the playing field marked with a rope, outside which the ball is no longer in play. If a batsman hits a ball and it touches the ground before passing the boundary they have scored four, if it remains in the then the score is six.