Bluebottle's Blue Box Blog
Created | Updated Jun 23, 2019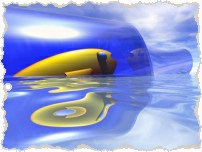 Across England, ten postboxes have been painted blue in honour of the Cricket World Cup being hosted in the country. Bluebottle, though supposed to be out shopping at lunchtime to buy his wife an anniversary present, instead spent his time photographing the one in Southampton just for us. Conveniently it is located next to a normal red postbox1, making it nice and easy to tell the difference.
Bluebottle was reported as saying,
Call me old-fashioned, but I can't help but feel that postboxes painted in honour of cricket should really be painted cricket white.
It gives a whole new meaning to the term 'cricket box2'. Try stuffing one of those down your trousers and you really will be LBW before you can knock 'em for six...
The Bluebottle Archive
1They are both Type K pillar boxes, a design made between 1980 and 2000.
2A crotch protector used to protect a batsman's valuables.