Ninja Book Review: 'Lord Oakburn's Daughters' by Mrs Henry Wood
Created | Updated May 13, 2018
Ninja Book Review: 'Lord Oakburn's Daughters' by Mrs Henry Wood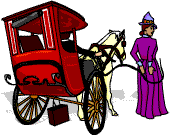 Lord Oakburn's Daughters is a 'sensation novel' (featuring crime, mystery and suspense). It was set in 1848 but written in 1864 by Mrs Henry Wood, otherwise known as Ellen Wood, nee Price, the wife of businessman Henry Wood. Much of her writing was contemporary with the work of Charlotte Yonge, and like the younger writer, Mrs Wood included issues of class in her stories. Lord Oakburn's Daughters is particularly notable for that as it partly deals with the ranks of the aristocracy
At the start of the tale, the daughters of the title are well born but not well off. However, due to their station in life, working is considered to be beneath them, so the eldest daughter has to borrow, scrimp and save to enable them to project the right outward image in dress and social circles even though they are struggling at home.
Mrs Wood is sure that good birth bestows a particularly distinctive and attractive manner on to gentlemen and gentlewomen, but to modern readers the manner comes across less well. This is vividly illustrated by the following passsage from Chapter One1.
On the afternoon of Friday, the 10th of March, 1848, the railway omnibus, a cramped vehicle, constructed to hold six, came jolting along its route as usual. It drove into High Street, turned short round to the left, and pulled up a few yards further at its usual place of stoppage, the Red Lion Inn. Mrs. Fitch, the landlady, an active, buxom dame, with a fixed colour in her cheeks and a bustling, genial manner, came hastening out to receive the guests it might have brought.

It had brought only a young lady and a trunk; and the moment Mrs. Fitch caat her eyes on the lady's face, she thought it the most beautiful she had ever looked upon.

'Your servant, miss. Do you please to stay here?'

'For a short time, while you give me a glass of wine and a biscuit,'2 was the reply of the traveller: and the tone, accent, and manner were unmistakably those of a gentlewoman. 'I shall be glad of the refreshment, for I feel exhausted. The shaking of the omnibus has been terrible.'

She was getting out as she spoke, and something in her appearance more particularly attracted the attention of Mrs. Fitch, as the landlady helped her down the high and awkward steps, and marshalled her indoors.

'Dear ma'am, I beg your pardon! It does shake, that omnibus – and you not in a condition to bear it! And perhaps you have come far besides, too! You shall have something in a minute3. I declare I took you for a young unmarried lady.'

'If you happen to have any cold meat, I should prefer a sandwich to the biscuit,' was all the reply given by the traveller4.

She sat down in the landlady's cushioned chair, for it was to her own parlour Mrs. Fitch had conducted her, untied her bonnet, and threw back the strings. The bonnet was of straw, trimmed with white ribbons, and her dress and mantle were of dark silk. Never was bonnet thrown back from a more lovely face, with its delicate bloom and its exquisitely refined features.

'Can you tell me whether there are any lodgings to be had in South Wennock?' she inquired, when the landlady came in again with the sandwiches and wine.

'Lodgings?' returned Mrs. Fitch. 'Well, now, they are not over- plentiful here; this is but a small place, you see, ma'am — not but what it's a deal larger than it used to be,' continued the landlady, as she stroked her chin in deliberation. 'There's Widow Gould's. I know her rooms were empty a week ago, for she was up here asking me if I couldn't hear of anybody wanting such. You'd be comfortable there, ma'am, if she's not let. She's a quiet, decent body. Shall I send and inquire?'

'No, I would rather go myself. I should not like to take rooms without seeing them. Should these you speak of be engaged, I may see bills in other windows. Thank you, I cannot eat any more5: I still seem to feel the jolting of that omnibus; and the fright it put me into has taken away my appetite. You will take care of my trunk for the present.'6

'Certainly, ma'am.'7
The novel is aimed at young women, and indeed it is pleasing in the sense that it contains a large number of strong female characters. However, Mrs Wood does occasionally take the opportunity to moralise about proper ways to behave.
For example, after one of the daughters elopes with someone not of noble birth, she gets caught in the rain, has to wade through mud, and loses one of her shoes:
Don't you ever attempt a similar escapade, my young lady reader, or the same perplexing griefs may fall to you.
Even more troubling, another character, a (non-noble) father claims:
I would rather lose a daughter by death than see her abandon her home in this way.
as his 'heart would be less wrung'.
The class issue is returned to when we meet an 'excessively smart' woman without any refinement:
'Oh!' said Mrs Lorton; and there was a whole volume of contempt in the tone. The lady before her, who had caused her to dress herself in that inconvenient haste, was after all nothing but a governess's sister!
When Mrs Lorton discovered that the carriage that had arrived at her door was to collect the Lady Jane:
Mrs Lorton was unable to say what [Lady Jane would think of her] and sat down in an agony. Her life, of late years, had been spent in striving ot get into 'society'. And she had for once had a real live earl's daughter in her drawing-room and had insulted her!
So that was another lesson for the young lady reader!
1To which I have added footnotes.
2A statement rather than a question – rather presumptious, methinks.
3Very kind of Mrs Fitch.
4No thanks for Mrs Fitch from her...
5The biscuit would have probably been enough after all...
6Another statement instead of a question, with no 'please' – rather rude...
7But Mrs Fitch kindly obliges.