We Can Work It Out
Created | Updated Aug 6, 2017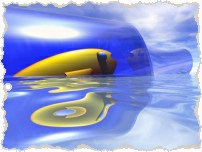 Want to learn fun, fascinating, fantastic facts about the Fab Four? Yes, it is time for Bluebottle's Beatles Quiz!

All the answers are either:
George Harrison
John Lennon
Paul McCartney
Ringo Starr
This quiz contains no trick questions about fifth Beatles who left before they were famous.
Which Beatle for most of his life celebrated his birthday on the wrong day?
Which Beatle's mother was told he would die by the age of 6?
Which Beatle's first name is 'James'?
Which Beatle had such a middle-class upbringing he even had his own pony?
Which was the first Beatle to leave the group?
Which Beatle was abandoned by both his parents as a child?
Which was the least successful Beatle in the 1970s, with his most popular song only getting to number 6?
Which Beatle was not allowed to play on their first single, 'Love Me Do'?
Which Beatle was described an education debate in the House of Commons by Tory MP Charles Curran as being 'in a pathetic state of near-illiteracy [who] picked up bits of Tennyson and Browning and Robert Louis Stevenson while listening with one ear to the football results'?
Which Beatle does Douglas Adams mention three times in Life, The Universe and Everything?
Which Beatle hated the sound of his own voice and regularly wanted it to be distorted?
Which Beatle started a film company?
Which Beatle married a Bond girl?
Which Beatle regularly performed with the man who composed the music for the sequel radio productions of The Hitchhiker's Guide to the Galaxy?
Which Beatle was behind the first benefit concert of the modern era?
For the answers, find a Beatles picture below and click on it!
The Bluebottle Archive