We Can Work It Out: Answers
Created | Updated Aug 6, 2017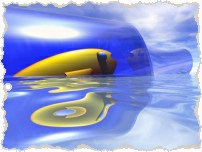 And now for the answers!
Question 1
Which Beatle for most of his life celebrated his birthday on the wrong day?
Answer: George Harrison
George was born just before midnight on the 24th February 1943 and for much of his life mistakenly believed he was born early on the 25th February.
Question 2
Which Beatle's mother was told he would die by the age of 6?
Answer: Ringo
Ringo spent two years of his childhood in hospital. When he was six his appendix burst and he spent ten weeks unconscious and a year in hospital and three times his mother was told he would likely be dead before the next morning.
Question 3
Which Beatle's first name is 'James'?
Answer: Paul
Paul McCartney's full name is James Paul McCartney and so he should not be confused with his father, James McCartney, or his son, James McCartney.
Question 4
Which Beatle had such a middle-class upbringing he even had his own pony?
Answer: John
Despite later singing 'A Working Class Hero is something to be', John was raised in a comfortable suburban home named 'Mendips' by his Aunt Mimi, who said,
My husband and I gave him a wonderful home. Why, John even had a pony when he was a little boy. He certainly didn't come from a slum...

I get terribly annoyed when he is billed as a street-corner boy. He had a very comfortable home in a good area.
Question 5
Who was the first Beatle to leave the group?
Answer: Ringo
Ignoring those who left before they became famous, Ringo left the Beatles during the making of The White Album and went off for a fortnight's holiday in the Mediterranean. On his return the other Beatles apologised for taking him for granted and he rejoined the group. George similarly left for a brief period during the Get Back sessions. Yet when the Beatles split for good it was John who left first.
Question 6
Which Beatle was abandoned by both his parents as a child?
Answer: John
Born during the Second World War, his father Freddie Lennon was serving away at sea and when he returned he discovered John's mother had moved in with another man, and so left. John was then raised by his aunt, Mimi, who disapproved of her sister's actions. When his father next returned when he was five, John was asked whether he wanted to live with his mother or emigrate with his father to New Zealand. After choosing his mother, she again gave him to her sister Mimi to raise. He only started to get to know his mother shortly before she died when he was 17.
Ringo's father left when he was three and Paul's mother died when he was 14.
Question 7
Which was the least successful Beatle in the 1970s, with his most popular song only getting to number 6?
Answer: John
During the 1970s, looking at singles that reached Number 3 or higher in the UK and USA:
Beatle
No
UK
US
Total
Paul
1

Uncle Albert/Admiral Halsey
My Love
Band on the Run
Listen to What the Man Said
Silly Love Songs
With a Little Luck

7
2

Another Day
Silly Love Songs
Let 'Em In

4
3
 
2
George
1

My Sweet Lord
Isn't it a Pity
Give Me Love (Give me Peace on Earth)

4
Ringo
1
 
2
2
 
1
3
2
John
1
 

Whatever Gets You the the Night

1
3
 
1
John is the only former Beatle not to have a song reach the top three in the UK, and only had two songs in the top three in the US. Ringo had a UK number 2 and two US number 1s and two number 3s, George had a UK number 1 and three US number 1s while Paul had a UK number 1 that at the time was the biggest-selling single ever and two number twos in the UK, with six US number ones, a number two and two number three hits.
John Lennon's 'Imagine' has been awarded the title of best song ever, yet on first release as a single in the UK in 1975 – four years after its US release –'Imagine' only reached number six. Following John Lennon's murder, it topped the charts in 1981 and when re-released in December 1999 having won a poll to find Britain's favourite song, it reached number 3.
Question 8
Which Beatle was not allowed to play on their first single, 'Love Me Do'?
Answer: Ringo
The Beatles' first single, when they first performed this song when auditioning for EMI in June 1962, Pete Best was still the Beatles' drummer, and he did not impress producer George Martin. Having passed the audition, when the Beatles returned to the recording studio Ringo was their new drummer, but George was initially not impressed with Ringo either as he was unused to rock and roll drumming and more familiar with show drummers. He insisted that session drummer Andy White play drums instead when the song was recorded for a third time, with Ringo relegated to playing a tambourine.
Question 9
Which Beatle was described an education debate in the House of Commons by Tory MP Charles Curran as being 'in a pathetic state of near-illiteracy [who] picked up bits of Tennyson and Browning and Robert Louis Stevenson while listening with one ear to the football results'?
Answer: John Lennon
John Lennon had recently published his book of Nonsense, In His Own Write. Nonsense is an established literary genre, associated with authors and poets including Edward Lear, Lewis Carroll and Spike Milligan, however Curran does not seem to have got any of the jokes.
Question 10
Which Beatle does Douglas Adams mention three times in Life, The Universe and Everything?
Answer: Paul McCartney:
Night had now fallen on ancient Krikkit... a small group of people... were walking home across the hill towards the town... actually singing a song about how terribly nice everything was... Arthur could almost imagine Paul McCartney sitting with his feet up by the fire one evening, humming it to Linda and wondering what to buy with the proceeds, and thinking probably Essex...

The middle eight bridge, which would have had McCartney consolidated in Winchester and gazing intently over the Test Valley to the rich pickings of the New Forest beyond, had some curious lyrics.

—Chapter 121

From somewhere at the back of the crowd a single voice started to sing a tune which would have enabled Paul McCartney, had he written it, to buy the world.
– Chapter 29.
Question 11
Which Beatle hated the sound of his own voice and regularly wanted it to be distorted?
Answer: John Lennon
Surprisingly, he didn't like the sound of his own voice after all, see such songs as 'Tomorrow Never Knows' and 'Strawberry Fields Forever'.
Question 12
Which Beatle started a film company?
Answer: George Harrison
When EMI withdrew funding for Monty Python's Life of Brian, George Harrison mortgaged his house to raise the funds to finish the film, which promptly became hugely successful. After purchasing The Long Good Friday from EMI, which they had decided not to release due to its controversial nature, HandMade financed Time Bandits (1981). During its existence HandMade Films was involved in 26 films, including Mona Lisa (1986) and Withnail and I (1987) although sadly the company collapsed in 1990 after making Nuns on the Run. When the company faced financial ruin, George desperately needed funds, which led to him agreeing to the Beatles Anthology project.
Question 13
Which Beatle married a Bond girl?
Answer: Ringo
His second wife, actress Barbara Bach, had played Major Anya Amasova aka Agent XXX in The Spy who Loved Me (1977). They met on the set of film Caveman (1980), a spoof of One Million Years BC and 2001: A Space Odyssey, in which Barbara Bach plays Racquel Welch and Ringo plays a caveman.
Question 14
Which Beatle regularly performed with the man who composed the music for the sequel radio productions of The Hitchhiker's Guide to the Galaxy?
Answer: Paul
Paul 'Wix' Wickens was a good friend of Douglas Adams and has been Paul McCartney's pianist and keyboard player since 1989. He also composed the music for the Tertiary, Quandary and Quintessential editions of The Hitchhiker's Guide to the Galaxy radio series.
Question 15
Which Beatle was behind the first benefit concert of the modern era?
Answer: George Harrison
The Concert for Bangla Desh took place in 1971 in order to raise money for the people in Bangladesh who were facing political upheaval, war, devastation and starvation. Urged by Ravi Shankar to help, George organised a benefit concert, setting the standard for all that followed.
Rating?
How many out of 15 did You get right, and how do you rate on the Beatlesometre?
0: Nowhere Man
1-2: I'm a Loser
3-4: I'll Cry Instead
5-6: Help!
7-8: I Should Have Known Better
9-10: Your Mother Should Know
11-12: Getting Better
13-14: You Like Me Too Much
15: Every Little Thing
16+: It's All Too Much
(Obviously this bit is just an excuse to quote some Beatles song titles and should not be taken seriously.)
The Bluebottle Archive