The Post Quiz: Illegal in Singapore - Answers
Created | Updated Mar 27, 2016
This week is crime prevention week for h2g2 travellers. Know before you go.
Illegal in Singapore: Answers
You may think some of these laws are odd. But let's face it. How many times have you said, 'There ought to be a law?'
Answers.
Which of these substances can you not legally sell in Singapore?


chewing gum (it's just nasty)

Which of these activities can you do in Singapore?


play your saxophone on a public street
sing dirty songs at the top of your lungs
fly a kite on a public street
none of the above (Rule of thumb: don't disturb others.)

What is the punishment for spitting on a bus in Singapore?

What is the punishment for connecting to somebody else's wi-fi network?


a large fine or 3 years in jail

What behaviour in a public toilet will earn you a $150 fine in Singapore?

Where can you legally be nude in Singapore?


in the dark (If people can see you…well, it's just wrong, on so many levels.)

If you feed pigeons in the park in Singapore, what will happen?

You may not urinate in a lift in Singapore. (And you shouldn't, anywhere. Sheesh.) But how will the cops know you've done it?


The lifts have electronic urine detectors. (This idea is catching on internationally.)

Painting graffiti is a crime in Singapore, as in many places. What could be the penalty?

Recidivist jaywalkers are in trouble in Singapore. What is the possible penalty for jaywalking twice?

Singapore is worse than Milwaukee. (I only got lectured and threatened with a small fine for jaywalking there.) So be very, very law-abiding if you visit the Asian city. (Just avoid Milwaukee.)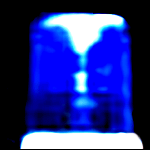 Post Quiz and Oddities Archive