Bluebottle's Bowie Blog
Created | Updated Jun 2, 2020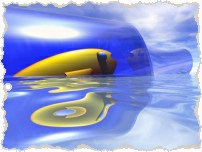 The world is reeling from the shocking, sudden death of David Bowie, although he himself had left the world a parting gift of his Blackstar album with its haunting, funereal tone. Bluebottle says a few words about what David Bowie meant to him.

Now, I'll be honest and say that I'm not the biggest Bowie fan in the world. For me, Bowie is first and foremost Jareth from the classic Jim Henson film Labyrinth. Before this year, I only had two Bowie albums, Best Of David Bowie and Labyrinth, and a few tracks on various other albums. My favourite non-Labyrinth track is probably his Queen collaboration, 'Under Pressure'. His 'Little Drummer Boy/Peace On Earth' collaboration with Bing Crosby remains one of my favourite Christmas songs of all time. Yet he was certainly an individual, irreplaceable artist. Like many I was shocked to learn of his sudden death when at work on Monday morning. I suppose it is true that you don't realise how much something means until it is taken away. When lunchtime came I scoured the shops in Southampton city centre, and I think I bought the last available copy of Blackstar anywhere1 in town.
In Sight on the Isle of Wight2
I was lucky enough to see David Bowie headline the Isle of Wight Festival on 13 June 2004. The ticket cost me a massive £603 and, rather than camp on-site, I stayed down the road at my sister's house where I had the luxury of a bathroom and kitchen. Alas it was back in the days before I had a digital camera so I've not got any photos.
I remember the build-up on the day and the agonising wait before he came onstage. The programme proudly proclaimed that Bowie had often visited the Island in his childhood and had performed in Ventnor's Winter Gardens before he was famous in 1965, but reading about Bowie was insufficient preparation for seeing him in the flesh. When he promised to sing 'old songs, new songs, songs I haven't written yet' there was a rapturous applause as he launched into a set-list encompassing songs from throughout his career, even if sadly none from the Labyrinth soundtrack4. David Bowie easily interacted with the crowd, telling his audience to be be quiet so as not disturb the animals in the fields. He even asked the audience 'No singing along with this one, okay? Promise?' with a smile on his face before singing 'All The Young Dudes', and then told the audience off afterwards when we all couldn't help but join in, shouting,
I said 'Don't sing!' And what did you do? You broke my heart, it's been such a lovely show up 'til now as well...
The songs he sang were:
'Rebel Rebel'
'New Killer Star'
'Cactus'
'Sister Midnight'
'All The Young Dudes'
'Fame'
'Reality'
'China Girl'
'The Man Who Sold The World'
'The Loneliest Guy'
'Hallo Spaceboy'
'Under Pressure'
'Ashes to Ashes'
'Quicksand'
'Station To Station'
'I'm Afraid of Americans'
'Heroes'
'Heathen (The Rays)'
'Suffragette City'
'Ziggy Stardust'
Bowie seemed unstoppable, a force who knew how to interact with a vast crowd. Following his performance I bought his greatest hits album. It was such a shock to hear a fortnight later that he had had a heart attack. I only just realised this week that this was his last solo performance in the UK5. Though Bowie would never tour again, he had another twelve years of life to enjoy and he gave us two more albums.
Labyrinth
Labyrinth is a big-budget spectacular film starring Jennifer Connelly as Sarah, who is on a mission to find her way through a labyrinth ruled by Jareth, the Goblin King, played by a spectacularly wigged David Bowie. The film revolutionised film-making by featuring the first realistic CGI animal6, had the most complex animatronic head yet created, a gigantic and convincing 15-foot robotic monster, highly respected theatre actors providing unmistakable voices7, one of the world's most attractive actresses as the heroine, catchy songs which I'm still constantly whistling years after, but the only thing other people seem to remember is that David Bowie wore disturbingly tight trousers...
I, however, was paying obsessively close attention to the film, which taught me everything I know today.
42 Life Lessons I Learned Loving Labyrinth
'My will is as strong as yours and my kingdom is as great.'
Baby clothes should be red and white striped.
Dressing up in the park really is great fun, but keep an eye on the time and the weather.
Be very careful what exactly you wish for.
'What's said is said' – you can't take it back.
It's further than you think.
Begin long journeys with a positive first step: 'come on feet'.
'Things are not always what they seem – you can't take anything for granted'.
When you meet someone new, why not ask them to come inside for a cup of tea and meet the missus?
You can't always leave a mark as you travel through life; nothing lasts forever.
The world around you is constantly shifting and changing - you have to accept that.
Life is not fair, but that's the way it is.
You can't be right all the time.
'The way forward is sometimes the way back.'
'Sometimes it feels that you're going nowhere when in fact you are.'
No one can blame you for walking away when you've faced too much rejection and had no love injection.
'Life can be easy, it's not always swell.'
'Don't tell me truth hurts, little girl, 'cos it hurts like hell.'
Never assume that something is 'a piece of cake' and do not underestimate what you are taking on.
'Knock and the door will open'.
Even if you are 'a repulsive little scab', you can still make friends.
Pay no attention to false alarms - you get a lot of them.
Don't expect a big reaction.
'You can't look where you're going if you don't know where you're going.'
If you ask the right questions, you can get the right answers.
Don't judge your friends by their appearance.
To solve a problem, rather than acting aggressively, think about things logically.
It's easier to ask permission to cross a bridge than fight to cross it.
Sometimes treasured possessions are just a heap of junk.
Cowards can be brave.
You can be forgiven even when you don't ask for forgiveness.
Family is the most important thing.
Don't trust your older sister to babysit.
It is rude to throw other peoples' heads.
Fairies bite.
Be a friend to the rocks (and, by extension, the world around us.)
When your enemies throw down their weapons, see that they're well treated.
Sometimes you have to face your problems alone.
'If that is the way it is done, then that is the way you must do it.'
Should you need your friends, call.
Every now and then in life, for no reason at all, you need your friends.
You have no power over me.
Warning:
If you find yourself trapped in a crowded, enclosed space (such as a ballroom), Do Not find a chair and throw it through the nearest window.
Even if you suffer from agoraphobia and find crowded, enclosed spaces, such as supermarkets and shopping centres, oppressive, this course of action is unlikely to end well.
1At least until they restock. The album was expected to be a number one before his death, and is almost certainly going to be now.
2David Bowie's first and last UK performances were both on the Isle of Wight. What are the chances?
3The 2016 ticket price starts from £195.
4Nor 'The Laughing Gnome'.
5In 2006 he was a guest performer on the last two songs played at a David Gilmour concert at the Royal Albert Hall.
6A white owl appears at the start and end.
7Sir Michael Horden.