42 Words: It Could be You
Created | Updated May 3, 2015
Pierce The Pirate ponders winning the lottery in 42 words
A few weeks ago paulh started a journal asking for 42 word stories and poems. There have been a few submissions, and we thought you might like to read them. If you want to try your hand at it.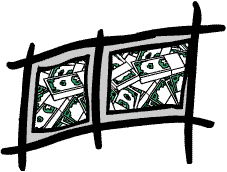 He: Woman, what would you do if I won the lottery?
She: I would take my half and leave you immediately!
He: We are in luck then. I just won 4 dollars. Here are two of them. And there is the door!