The h2g2 Post 22.06.15
Created | Updated Jun 21, 2015

Posted: 22nd June 2015

We're Aren't Paranoid, Just Cautious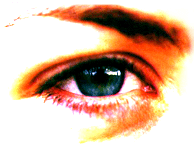 The casual reader might get the wrong idea from this week's h2g2 Post. They might think we're a bunch of paranoid, conspiracy-minded nutcases. This is not true at all.

We're open-minded, curious, fun-loving nutcases. Now that we've set the record straight, let us tell you what gems this issue contains.

MVP has taken up the June Create challenge to examine where science fiction meets science fact in our modern world. She's done a magnificent job, too. This must-read short story brings together the modern surveillance state and the public's right to know.

Speaking of the right to know…our editorial position around here is that we love to spill the beans. Last week, we told you what the NSA was up to in the 70s. This week, we let you in on the ruminations of NASA, some architects, and Hitler. We also bring you 'news' of the first-ever UFO sighting in North America. How's that for getting the skinny? Your Post Staff are always on the scene and wearing out the tardis rotors.

We quiz you on technical talk, but we promise to keep your scores a secret from the NSA. We've got more 42-word stories and advice for you busy writers. And, in the less theoretical department, Willem has a show-and-tell about the banded mongoose that you won't want to miss.

When Awix sent in his review for this week, I commented, 'Oh, yeah. I knew there was a Jurassic thingy out because I've been seeing Dairy Queen commercials with dinosaurs in.'

Which led our reviewer to mock me, as usual, as 'a fellow with his finger on the pulse.' Okay, but I fall asleep in dinosaur movies. I nodded off in the first one (which I think had Sensurround), haven't been back since, and won't be unless I begin to suffer from serious insomnia. However, the rest of you are no doubt waiting with bated breath to find out what our Awix thought about those featherless theropods. We can debate the relative merits of various cinematic approaches to prehistory...after all, it's the sort of thing we excel at. But you're sure to enjoy the review, even if, like me, you aren't much of a dinosaur fan.

You know the drill. Read, enjoy, leave comments, and think about what you're going to write for Create. You can send us photos, artwork, fact, fiction, or opinion. We aren't fussy, but we're very curious. And, yes, more than a little nutty. But that's what keeps it interesting.

Have a good week, and keep your eyes open!
SCIENTIFIC OBSERVATIONS

When pigs flew in New England.


THE WATCHFUL EYE

Overheard in the distant past...

GEOGRAPHIICAL NOTICES


LITERARY FORAYS

STUFF TO WRITE


Your own Twilight Zone moment.

FEEDBACK, SUBMISSIONS AND DISCUSSION


For submissions and editorial feedback



Chat about The Post with other

readers and the Team


The home of the h2g2 Post team