42 Words: Television Marathon
Created | Updated Apr 5, 2015
Paulh has a television marathon in 42 words
A few weeks ago paulh started a journal asking for 42 word stories and poems. There have been a few submissions, and we thought you might like to read them. If you want to try your hand at it, we suggest you pop over to paulh's journal and add your own.
Television Marathon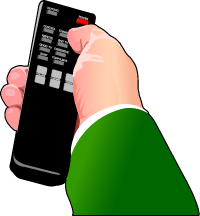 "Rescue me!" she begged the dispatcher. "Mad men have stormed the
West Wing at 30 Rockefeller. They're breaking bad, with
many lives lost!"
"Armed?"
"Yes."
"Motive?"
"To weed deadwood from the office. They do it with glee."
"Suggestion: Turn off your TV."