Bluebottle's Brighton Bike Blog I: Bus-ted Beginnings
Created | Updated Jun 24, 2014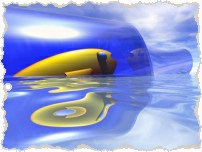 Bluebottle wants to ride his bicycle, he wants to ride his bike, but why are buses stopping him from riding it where he likes?

On Sunday 15th June, Father's Day, I was one of the 30,000 cyclists leaving London and heading south to Brighton as part of the annual London to Brighton Bike Ride, which aims to raise money for British Heart Foundation. The British Heart Foundation symbol always reminds me of the Wall's Ice cream logo, which probably isn't a good thing1.
Getting to London
Although South West Trains had, earlier in the month, announced that rail engineering works would only be present in Southampton, so the rest of the South Western Main Line would be unaffected. Yet the week of the ride they announced that the whole of the Main Line between Southampton and Winchester will be affected, with no trains running. Though buses will be replacing trains, they do not allow bikes to be carried on them.
So I arranged to stay with a friend in Winchester, and planned to catch the 7am train from there to London. Starting the day in Winchester made sense, as in many ways my involvement in the ride first took part in Winchester.
Flashback to January:
Back at the end of January I was lying in bed in the Royal Hampshire County Hospital in Winchester, having had a (fairly minor, but my very first) operation. After spending some time unable to move, I was determined that this year I would lead a more active life and appreciate the ability to get out and about and do things. This led to my signing up to do the London to Brighton Bike Ride, as well as the Isle of Wight Randonnee.
Winchester Station, 7:15am
I arrived at Winchester Station at around 7:15am, in plenty of time to catch the 7:23am train to Clapham Junction, looked at the board and saw that the train was listed as going to leave from Platform 1. So my bike and I went to Platform 1, went through the barrier and onto the Platform, only to find that there wasn't a train. So I waited for it. A few minutes later a guy wearing a 'Passenger Assistance' uniform wandered slowly over, said, 'Did you know we're not using Platform 1 at the moment as the line from Winchester to Southampton is having engineering works? All trains will now be leaving from Platform 2' and wandered slowly off. So this led to a panicked dash (with my bike) back through the ticket barrier, carrying the bicycle down the steps, under the subway and up the steps, through the ticket barrier to Platform 1 – only to arrive after the train had locked the doors while it spent a minute waiting on the station before moving off. The next train to Clapham Junction would be in an hour.
After a long sit down, I finally got on the train2 and had a vestibule all to myself and my bike. After just over an hour I arrived at Clapham Junction and cycled from there to Clapham Common, the start of the ride. Just as Silver Rain was Falling Down Upon the Dirty Ground of London Town, as Paul McCartney and Wings sang of London Town in the song and album of the same name. Fortunately it only lasted a few minutes.
Clapham Common Sense?
I arrived just after 9:30am rather than my original intended time of 8:30am, but despite the trains I'd got to the start line, was raring to go and nothing in the world would stop me now – bwah ha ha ha ha ha!
Stopping only to pick up a route guide and take a few photos, I passed through the start funnel on the common and began the official ride. It wasn't long before I found that one of the major disadvantages of the London to Brighton bike ride is that it involves London. Cycling in London is like cycling on the mainland, only more so. True, you don't have to worry about overtaking horses or cattlegrids, but instead there are traffic lights and buses.
I had assumed that roads would be closed, like they are during the marathon, to allow the 30,000 cyclists a clear run out of the city with a minimum of disruption, but that was wishful thinking and most definitely not the case. Instead, cyclists and normal traffic mingled freely together, which normally would be fine, except that this was London traffic. With London buses and traffic lights.
London got in the way and stopping the ride from flowing3. It was a case of cycling along the road with 30,000 others as far as the first traffic light, where all movement forward stopped. Cyclists then began doing the 'Ikea Shuffle', named after the shop where it is physically impossible to move faster than the speed at which fingernails grow on a Saturday morning. Trapped in a solid mass of compacted cyclists, we were not really moving, but not quite standing still either. Painfully slowly edging forward along the road, we were waiting for the traffic light ahead to briefly turn green and allow 12 cyclists to move, while the hordes behind are trapped in a wedge shuffling forward and waiting for their turn to be the 12 chosen ones. Only for the process to repeated a dozen yards down the road at the next of an endless stream of traffic lights, while uncountable empty London buses labelled 'Out of Service' swarmed in and out of traffic, determined to mow down all cyclists in their way.it was frustrating being stuck in a solid mass of cyclists, while trying to escape from the city. I had assumed that there'd be bunching at the start, but soon the people who have a faster pace than I would be ahead, I'd leave those slower than me behind and things would spread out. Instead no-one could move far or fast, only from one queue for a traffic light to another, while buses tried to push cyclists incapable of moving anywhere through being hedged in out of their way.
Imagine the climax of Star Wars, the attack on the Death Star. Now imagine that instead of the narrow trench, the attack took place down a narrow London road. Replace the X-Wings with bicycles. The aim of the mission, instead of launching a torpedo down an exhaust port, is now to get past the traffic lights. However, instead of enemy TIE fighters, we faced a deadlier threat; London buses.
Half an inch, half an inch

Half an inch onward

All trapped 'long London's roads

Rode the 30,0004.

'Forward to Brighton!' they said

Was there a cyclist dismay'd?

Not tho' the cyclists knew

Someone had blunder'd

Traffic lights in front of them

While buses to the right of them

And buses to the left of them

Beeped, pushed and thunder'd

Storm'd at with honk and yell

Boldly they rode and well,

Into London's polluted jaws,

Into the mouth of Hell

Rode the 30,000.

Trapp'd where the route had led

Trapp'd while the lights were red

Unable to move at all

While each one wonder'd

Waiting for the light to turn

For Green to Go was all they did yearn

And a chance for their tyre rubber to burn,

Finally to Brighton onward!
While waiting for one of the many, many sets of lights to change, buses barged by bicyles, uncaring about the consequences. I saw one double-decker driver with no-one onboard, after honking angrily at we trapped cyclists, simply lurch forward and knock a poor fellow over, onto the road. Imagine the frustration felt by 30,000 cyclists who put themselves down to do the ride in memory of a loved one, had been training for the ride for weeks, raised sponsorship money, travelled all the way to London to go on a bike ride, been raring to go only to find themselves stuck in traffic for a considerable amount of time, only to be then bashed into by bad-tempered bus drivers for no reason other than the bus was as trapped as we were.
Let My People Go
So there we Chosen Ones, the stationary cyclists, waited. Afflicted by plagues of buses, traffic lights and traffic calming measures such as speed bumps, hoping for delivery from London to Brighton, the Promised Land. It was now an hour after I'd started the ride, and I'd travelled less than a mile. At this rate, completing the 55 miles to Brighton would take about 3 days. Like the exodus from Egypt we were trapped, not by the Red Sea but by a sea of red lights, while bus drivers and their hardened hearts tried herding, kettling and bullying us, to no avail.
An hour and a half into the ride and fortunately the Force was now with us, and the farce soon behind us – the Police had arrived to the rescue. They did what should have happened earlier, parted the way to let us go. They closed off the roads to non-bicycle traffic and waved us through the red lights. I've never been somewhere where the police have had such a blatant disregard for traffic laws, encouraging cyclists to disregard the traffic lights, but it was the only sensible solution. The mass of cyclists was still too compact to be able to travel at my normal cycling pace, so progress was slow, but we were moving. And moving was definitely progress.
With one mile done and 54 to go, will Bluebottle make it to Brighton, or will he be squashed by a bus? Read more next week to find out!
The Bluebottle Archive
1It could be worse, I've often seen the Slush Puppy logo and thought it said '5p'. After thinking that was good value for a cup of coloured ice, I've then been terribly disappointed to discover that the real cost is £1 or so.
2A Class 450 in Branch Line livery, rather than the more usual Class 444 in South Western Main Line livery.
3I believe it was the part of London known as Tooting, most famous for being where Jon Pertwee often found Yetis on the loo.
4It sort of almost rhymes if you pronounce it 300 hundred.