Round the Island with a Daisy Chain - Part One
Created | Updated May 11, 2014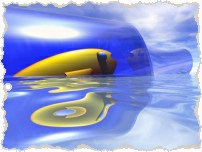 Daisy, Daisy

Give me your answer do.

Has Bluebottle gone crazy,

Or just found something to do?

He's cycling around the Island

Whilst wearing a flowery garland

But he does persist

On wearing a daisy chain on his wrist

Whilst cycling a mile or two.
First came The Hitchhikers' Guide to the Galaxy. Next there was Round Ireland with a Fridge, a true-life account of a man hitchhiking round the Republic of Ireland with a device for keeping things cold. And now there is Round the Island with a Daisy Chain, in which no-one does any hitchhiking, but instead involves a bicycle ride, made even more strenuous difficult by the fact that one of the participants was wearing a daisy chain whilst cycling. Would the added weight of this daisy chain prevent him from completing his arduous journey? Read on to find out!
The Challenge
On Star Wars Day 2014, May the 4th be With You, Bluebottle took part in a 100km1 bike ride, the annual Isle of Wight Randonnée, while wearing a daisy chain. The reason for the Daisy Chain? Basically, this month's Create theme is 'Flowers and Plants', and not knowing much about either, he felt that the best way to take part in Create this month was by doing something he had already planned to do, but whilst wearing a Daisy Chain.
Pedal Power meets Flower Power!
Bicycle Chains combine with Daisy Chain
The Daisy Chain
Bluebottle would be the first to admit that the Daisy Chain he designed and constructed for this event was not the daintiest daisy chain imaginable, and was built with an emphasis on the thickness of the stalk, rather than the aesthetic consideration of the flowers. Its raison d'être was endurance, not elegance. A cross-country chrysanthemum, if you will.
It isn't particularly easy trying to photograph a daisy chain on your right wrist if you are right handed, but here is a picture:
The Round the Island Randonée
The Isle of Wight Randonée2 was established by the Isle of Wight Wayfarer Cycletouring Club in 1985, and is an annual, free to enter bike ride that takes place on the early May Bank Holiday weekend. It follows the Isle of Wight's well-established and easy-to-follow Round the Island Route. This route circumnavigates the Isle of Wight along quiet roads and narrow country lanes, although there are occasions when the route uses B-roads and even short distances on A-roads. The route means that, on the whole, the cyclist rarely encounters traffic3, but usually is free to enjoy a relaxing bike ride through the Isle of Wight's Area of Outstanding Natural Beauty. The route is signposted with the Round the Island Route signs. The clockwise route signs show a white bicycle on a blue Isle of Wight in front of a white background, and a blue arrow showing direction. The anti-clockwise route shows a blue bicycle on a white Isle of Wight in front of a blue background and a white arrow showing direction.
The randonée used to alternate direction each year, however it no longer does so. It was found that a large proportion of entrants, up to a thousand cyclists, came across on the 8am car ferry from Southampton. They would then cycle the short distance to the floating bridge and, arriving in such a large group caused chaos and confusion. By ensuring the randonée follows an anti-clockwise route, the numbers crossing on the floating bridge at any one time are dramatically reduced.
The round the Island route can be enjoyed at any time of year, however doing it as part of the annual randonée has added benefits. Firstly, there are additional, organised rest points where you can re-fuel with cheap food and drink, the proceeds of which raises money for charity. You are also provided with a map of the route and a personalised Check Card. The idea is to carry the card with you and take it to six Checkpoints. At each Checkpoint, a volunteer official will stamp the relevant section of the card. Once all six points have been stamped, then you are entitled to receive the Randonée certificate and may purchase a Isle of Wight Randonée badge.
The Randonée checkpoints on the East Wight, clockwise from the north of the Island, are:
Wootton
Alverstone (where the mini-randonée route departs)
Whitwell
The Randonée checkpoints on the West Wight are:
You can start the randonée at any point on the route; the most popular starting points are at the Island's ferry terminals of Yarmouth, East Cowes, Fishbourne and Ryde4. There is also a mini-Randonée 55k route. This follows the path of the main Randonée from East Cowes to Alverstone, before following National Cycle Route 23 from Alverstone to Cowes.
Stage One: East Cowes to Wootton (5 miles)
As the route officially opened at 9am, the 8am sailing from Southampton was a popular choice for those taking part. The whole of car deck D, normally reserved for lorries and cars was filled with cyclists. In order to avoid delays on disembarking, ride registration took part onboard, with those registered participants issued with their Check Cards. Naturally, the best way to ensure you will be perfectly balanced when beginning a bicycle odyssey is by spending an hour on a swaying car ferry...
The ferry was full of MAMILs5, and I quickly noticed that I was perhaps the only person onboard not wearing any visible lycra. I was also perhaps the person attempting the bike ride with the cheapest bike. But having the most illuminous outfit or having the best bike doesn't automatically make you a good cyclist. It can, however, encourage you to be a reckless or arrogant one. Dressed in my hiking boots, scruffy shorts and a T-shirt that doesn't fit any more and is now too large, I often overtook cyclists whose bikes boasted integrated GPS cycle computers and other fancy gizmos. It doesn't matter how much the cycling outfit you bought cost, you still have to look all around you when crossing a junction.
When the ferry docked at East Cowes, between 500-1,000 cyclists left the ferry and began the first climb of the day, up to the heights where Osborne House is located. The road was a veritable continuous column of cyclists in convoy riding up to five abreast. For the first five miles until Wootton the road remained a snaking, packed procession of peddling people.
Of course, life in the mass of cyclists was not as regimented as first appearances implied. Everyone cycles at a different pace. If you do an event like this, it is certain that some people will be swifter than you, and some people will be slower. Those cyclists who naturally travel faster were overtaking those who were taking things more leisurely. This is perfectly natural. Some cyclists are fairly fast on the flat or downhill, but as soon as an incline is involved slow down to a snail's pace; in an event of this nature you may end up overtaking and being overtaken by the same group of people. Sometimes you cycle along, find yourself in a big bunch of cyclists only for, a few minutes later, to have left them far behind only to, shortly later, be overtaken by another large group.
It should be emphasised that the Isle of Wight Randonée is a bike ride, not a race. The prize is given for finishing, not for being first. It is better to simply travel at a pace that suits you best and enjoy the day.
We soon reached the village of Whippingham and headed downhill into the country. This section of the route follows the path of the Isle of Wight Coastal Path as well as the Round the Island Coastal Path. From Whippingham it led through Brocks Copse, Woodhouse Copse, undulating up and down various small hills, with banks beautifully bedecked with bluebells and snowdrops.
The route passed through Wootton, a short distance from the Isle of Wight Steam Railway's station, and from the top of Wootton Hill the route descended to cross Wootton Creek and off Firestone Copse Road, the first Checkpoint of the day was located6.
This was the Kite Hill Campsite, which allowed the use of their toilet blocks and, after getting my card stamped, I stopped for a moment to fix my bicycle, which had developed a serious problem7. Fortunately the solution was lying on the grass in front of the Checkpoint – a rubber band. Thanks to this device, I was able to continue with my journey.
While at Wootton I saw a fully-grown man cycling while wearing a Spider-Man costume. At first glance I naturally assumed it was a Father For Justice, but then realised that this was impossible, as he was not chubby and his belly button was not showing...
Bembridge (10 miles)
From Wootton the route passed Firestone Copse, skirted near Havenstreet and then headed uphill to Upton, close to where my Dad lives. From there the road dipped down to Smallbrook Stadium, over the humpback railway bridge (it was quite funny seeing the cyclists' synchronised checking-back-pocket after the bump of the bridge) and then up the other side, through Pondwell, Nettlestone, the village of St Helens and around Bembridge Harbour into Bembridge itself. The route followed uphill, passing Bembridge High Street and the Grade II Listed K1 Telephone Box, one of the oldest telephone boxes in Britain, which dates from 1921. The route followed the High Street until the end where Bembridge Mill, the Island's only windmill, is located and then the route deviated from the Round the Island Route by having a detour off the next road on the left, to Bembridge's Community Centre, located at a school and football club.
This was the first official food stop of the day, in addition to providing toilets and drink. Orcus once described this type of cycling as 'Long Distance Cycling with Added Cake. I really do not know where they got that idea from…
The hall was decorated with lots of pictures of cyclists by children from the local Primary School, giving encouraging messages such as 'Don't Give Up' that they had drawn for the occasion. After borrowing an alan key to ensure that my handlebar didn't fall off and eating a sneaky Mars Bar8 and a banana, I was off to my next stop.
Bembridge to Alverstone (5 Miles)
Of all the sections of the route, this was the stretch that I was most familiar with. I grew up in the town of Sandown, which is located about halfway between Bembridge and Alverstone, and so have cycled to both along these roads many times before.
The route zigzagged uphill, passing Bembridge School and Bembridge Airport and the bottom of Bembridge Down, where Bembridge Fort is located, before passing close by Yaverland and the field where that episode of Time Team that my uncle was in was filmed many years ago when they were looking for a Roman villa. After that the road descended rapidly to Yarbridge, the crossing still guarded by a Second World War pillbox, and up through the bottom of Brading and across the other side, passing close by Morton Manor, Brading's Roman Villa and then a sharp left turn by Adgestone Vineyard. Here the roads were very narrow country lanes fenced on either side by very tall hedges and banks as the route followed the Upper Road between Adgestone and Alverstone.
This route brought back memories – I used to do school cross country running along this road as part of PE9. I also passed the spot where I had my biggest fall off a bike. As a teenager I was seeing how fast I could go down the hills, hit one of the sharp bends, skidded, fell sideways, and scraped along the road on my unprotected left elbow before ending up in the thorny hedge the other side. Ah, happy times. Fortunately being older and wiser there was no re-occurrence of such incidents, as I treat the roads with a bit more respect.
After following the road as it sharply cornered round Farmer Smithers' farm10, which being a dairy farm is the smelliest part of the route and led to many comments along the lines of Smells like we're coming into Cowes, I arrived at Alverstone Village Hall, which was the third Checkpoint, and where they were providing glasses of orange squash and water. Between Bembridge and Alverstone, nothing had fallen off my bike.
Will Bluebottle's bicycle still stay in one piece now that he's 20 miles done with 50 to go? What if the rubber band snaps? What will happen to his Daisy Chain? Find out in next week's exciting conclusion to Round the Island, With a Daisy Chain!
Create Challenge Archive
1Plus an 8 mile diversion as the Floating Bridge was under repair.
2Technically, being under 200k, it is not a randonnée under AUK and ACP regulations, but the Island's more laid back about such things.
3Except for horses.
4Where you walk, according to the old Wonders of the Isle of Wight proverb.
5Middle Aged Men In Lycra.
6This is a short journey away from Fishbourne, where the Wightlink car ferry to Portsmouth, docks.
7The kickstand began to keep dropping down, interfering with my pedals.
8Don't tell my wife!
9One time they forced us go out when it was hailing, and it hailed for all 3 miles. When I got back to school they phoned me Mum, and I was off ill for a week after that.
10I wonder if Farmer Smithers still lives there?