What Might Have Been Day
Created | Updated Jun 2, 2013
As US Researchers celebrated Memorial Day, Paulh put his thoughts about the holiday in the form of a short story. We asked him to share it with us.
What Might have Been Day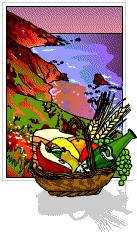 Mitch usually groaned when the alarm clock went off, but today was What might Have Been Day. No prosthetic leg to attach. It felt great to have his old leg back, so he happily rose from bed. His wife smiled to see him up. Mitch smiled, too. It was good to have a wife and family. A war injury had robbed him of family-making possibilities.
Halfway through breakfast there came a knock on the door. It was Jim, the brother that he only saw this one day of the year. They hugged. Then came Jill, his daughter, and her two sons. They had grown a lot in a year.
In other parts of the space-time continuum people were commemorating Memorial Day, but here there was no need. No war had robbed Mitch of his leg and his brother. Jim's son was in the backyard firing up the grill. The swordfish had been marinating overnight, and there was a garden salad from the greens that Jill raised in her organic greenhouse.
The family savored every moment of the day. The kids blew soap bubbles and then played baseball with plastic bats and whiffle balls. At twilight everyone toasted marshmallows over a campfire and talked until the champagne kicked in. It was such a shame the day could not last longer. Such a shame!
General Features Archive