Saving the Best for Last Competition: A Biter Bit
Created | Updated Jul 10, 2011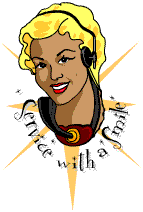 A Biter Bit

(an old chestnut)
Travelling north to Kaikoura, entering the town of Cheviot. On the left just
past the church is a café combining high calibre coffee with tasty tidbits
and an art gallery ("You have some nice stuff here" – "Thank you – and
it's all for sale, sir").
You might, during your sojourn, wish to answer a call of nature. If by
happenchance you're also masculine then, while communing with the
cosmos, you'll be faced with a framed poster.
NOTICE
TO
EPICENE WOMEN
ELECTIONEERING WOMEN
Are Requested Not To Call Here
They are recommended to go home, to look after their children,
cook their husband's dinners, empty the slops, and generally attend
to the domestic affairs for which nature designed them.
By taking this advice they will gain the respect of all right-
minded people – an end not to be attained by unsexing themselves
and meddling in masculine concerns of which they are profoundly
ignorant.
Can't you just imagine the snigger and the smirk on his face when he
thought of, penned, then posted that? "Hehe, it'll never happen, teehee"
but
at the bottom there is an added comment in small print (but big enough):
This notice was used to counter the persistent demands for petition
signatures prior to the passing of Votes For Women in 1893.
New Zealand led the world with this bill and it is recognised by Suffrage
Day, September 19th.
Click here to vote for this entry in Category I
Saving the Best for Last Competition Archive