A Fetish Virgin Observes
Created | Updated Nov 21, 2010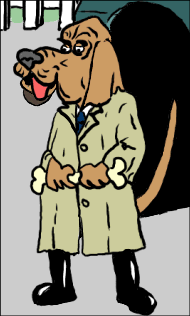 A Fetish Virgin Explores
I can't say that my life is not at the very least diverse but am not sure that late 50's is the right age to begin exploring fetish.
A colleague, Barbarella Bittom – an academic can you believe? with a name like that she should be porn star – has finally persuaded me to go along to a club called Pedestal. I have, after four months, run out of excuses. My hair being over washed, ironing not only done but hanging up or dispensed to draws, house so clean it would be classified as antiseptic (well possibly a gross exaggeration), there is nowhere else to hide.
Her daughter takes us. How modern are we? She (daughter) is writing a book on the subject and doing something on fetish for her PhD. Very clever, very beautiful and definitely not the ideal clubbing companion for ladies more suited to cocoa, but hey ...what the heck!
Barbarella is wearing a red rubber shirt and footless tights with a matching red bra underneath and killer red shoes...Looking great...if I hadn't seen for my own eyes the three academic books she's written I would still say her career lies in porn.
Alice comes downstairs wearing bra and knickers and black rubber stockings with a pink seam up the back.
"What are you going to wear?" asks Barbarella. "This" daughter replies. Barbarella pales visibly and I begin to suspect this is a 'keep an eye on daughter' mission.
Having raided Alice's dressing up box and, discovering she is at least two sizes smaller than I, I finally settle for a black combo of rubber mini skirt (skirt being a generous description – it barely covered my arse), footless tights, lace fingerless gloves, PVC bodice with red ribbon lacing and a leather corset belt...I have never felt more like an oven ready turkey in my life, but I have to say the breast looks good!
We arrive around midnight.
Extraordinary!
People are leaving their coats and bags in the cloakroom as if they are off to the theatre and, as they peel off the outer layers, I don't know whether to stop my head from turning on a swivel stick or tape my jaw to my forehead.
The women are wearing every combination of trussed up turkey you can imagine, and some you may never have thought of. Nipple tassels, PVC thongs with ripped fishnet stockings, Basques of every description, rubber Gestapo outfits, riding hats and crops, lacy all in ones with leather accessories (most of which were wrapped around the bits they don't want to expose, or tied to accentuate the same). Rubber, leather and PVC is the order of the day; the only common denominator being killer heels!
As for the men, well, most are wearing very little. Dog collars and chains to be led around by appear to be a prerequisite, and bits of leather or (rubber) are tied around their anatomy. Some are wearing rubber shorts of varying length or all-in-ones like baby grow vests that have been through the wash too many times and some, no doubt the shyer ones, (though I have to say, generally the fitter ones) show a modicum of decorum by sporting rubber shirts. One gentleman (well I am assuming it was a gentleman) has an all-in-one pink psychedelic rubber suit on, complete with matching face mask.
Alice has assured us we are quite safe as it is a Dom club, ergo the males attending would be Subs...I don't think she meant they would be on the bench at the footie or that we were going to be presented with a bottle of champagne. The downside of the men being Subs is that they are likely to be less attractive than Dom males, the plus side being we are less likely to be hit on as they always take 'no' for an answer and enjoy it even more if said in an authoritative tone... No problem thinks I, bossy comes naturally.
In we go!
The owners know Alice and agree to take us for a tour.
Room one. Dark but see-able, lots of sofas and chairs on some kind of mini stage. Lots of trussed up (and some near naked) turkeys, enjoying having their feet massaged and toes sucked, or just grinding their stilettos into the bodies of the willing slaves beneath them.
OK not so bad...eyes left. Cage with four prone men on the floor, all amazingly with bottoms on, but no tops, being walked over by girl in some kind of loose fishing net (by loose I mean the weave not the way it stuck to the body) and the obligatory killer heels. Everyone seems to be having a good time.
Up comes...I can't remember his name, being asked if I wanted to ride him and realising he actually had a saddle on his back was enough to make me spit out:
"No! Mistress doesn't want a ride!"
"Oh, you are good" says Barbarella. "I wouldn't dare say that". Alice gives me the thumbs up...hey this is a breeze.
Two rather fetching Trannies are then introduced. Now being the queen of the fag hags, I am OK with Trannies and actually find them very sweet. We admire each other's breasts (Trannies are very into breasts) and having decided that mine are by far the best, (they are also very good at compliments and, in fairness, mine were the only non additive variety) they join the tour and ask if they can have photos taken with us...that'll be another NO! However conversation can begin. One is a teacher, the other has only just come back on 'The Scene' (so sweet 'The Scene', reminded me of the 'Kingdom of Hippy'), having dipped out for a few years to have a child and discover his sexuality didn't lie in the vanilla parlour after all. The Trannies are my new found friends and with them in tow, Barbarella having decamped to the bar and Alice busy talking to someone called 'The Countess', we move on.
I am approached by a surprisingly fit young man who asks if he can please play with my toes...Foot fetish is obviously high on the agenda. I decline but say I may be back if I find myself bored.
The Trannies adore me (it's the fag hag thing) and, having circumnavigated the club, seen the room where the men can't speak unless spoken to, the room with the rack, and other instruments of torture and, with my confidence riding high from all the male attention, I decide 'what the heck', so when surprisingly fit young man asks if he can play with my toes for the second time and, realising that if I was sitting on the stage I could better view the whole picture, decide to oblige. (Turns out he's a builder from Essex.)
By the end of the night my feet have been massaged and drooled over by three random strangers. Number one 'Mr surprisingly fit' was obviously very excited by his toe sucking performance. I 'walked on by' when he started to get too excited and, bless him, he thanked me for a lovely evening...trust me sweetheart it did little for me, I was far more interested in watching the activities of others. Was the man on the rack really enjoying the verbal abuse being hurled at him as his bottom turned a brighter shade of pink from the whipping being administered?
Toe fetish number two was barrister in a pinny who wanted to come and be my home help.
He is gently massaging Barbarella's feet in the bar when I arrive and they are deep in cerebral conversation.
"I like to clean and iron and look after my mistresses" says married barrister with three children.
"Oh" says Barbarella "I couldn't take advantage of someone like that"
"I could!" I almost yelled. "What to I have to do in return?" I ask as he turns his attention to bringing my killer shoe feet back into a pain free zone.
"Oh we can just have a cup of tea together."
WHAT? He comes and cleans my fleapit and doesn't even want a good spanking? I can so do staff! Alice was telling us that the Doms who have slaves, who like being spanked, usually have their credit card bills paid for too...show me the way!
Toe fetish number three was the cutest little black chef from Dagenham, who had arrived complete with massage oils and wipes and who could seriously take it up professionally. Kitted out in red rubber shirt and black rubber cycling shorts with gym honed muscles, he asks which clubs I usually frequent (He might not have used that actual vocabulary).
"I'm a fetish virgin", I reply.
"No way!" Says he... "You're a born Dom!" I wonder if this is a compliment as I catch sight of a six foot (six six in his black stilettos) bruiser in a little Bo Peep outfit complete with white lacy hold ups and a white rubber face mask, being soundly spanked with a paddle.
"What do you think of it?" he asks.
Bo Peep has rendered me speechless.
By this time we have been joined by the sweetest, but obviously shy, trannie in a dress that came straight out of a fifties thrift shop, a Julie Andrews wig and attempted decadence in the form of slightly ripped fishnets.
"It's a bit like going to any party, I suppose", finally finding my voice, "Except the dress code is slightly more outrageous. I suppose it beats fishing."
Julie Andrews pipes up: "I like fishing."
Dear God this is verging on suburbia.
And so the evening goes on.
No wonder Alice is intrigued, it really is a bizarre wonderland.
The cling film wrapped gentleman on the rack, the straight out of the Gestapo size double zero military capped Dom in the cage, digging her stilettos into the six slaves lying on the cage floor (that was the second time around).
The dragging-round-the-rooms dog-collared brigade, and the women in all shapes and sizes in costumes that were divine!
I meet a countess or two...well Tessa said they were countesses. No way! With vowels like that they have no ancestry out of 'Saff London'! The obviously coked up owner of a club called 'Decadence' or 'Debauchery' or 'Depravity', who invited me to a party or six and was at great pains to tell me that the next 'scene' would be the cross-over between Swinging and Fetish because "Swingers had so much more fun"...not sure I could cope with six foot Bo Peep having any more fun and women in strap-ons might be amusing to observe but to observe in action? Possibly not!
The owners of the Torture Garden are also there and as Alice knows everyone, the obligatory introduction takes place...not so different from The House of Lords. "How do you do?" "Nice to meet you", as I try not to let my eyes be drawn to the leather codpiece that has without doubt had a helping hand from somewhere!
Well after that, what next? For now cocoa beckons and, despite all the attention my feet have received, a foot spa is needed....
Foot Fetish Wanderers 3
Killer Heels 27
Then it's off to the country for church services, lunches and dinners...I shall no doubt imagine them all in chains being whipped to death, and I'm sure the bishop will look absolutely charming in pink rubber stockings, nipple tassels and a PVC thong!