Dead Man's Inn
Created | Updated Oct 19, 2005
Hello, and a Warm Welcome to all! You have found the
Dead Man's Inn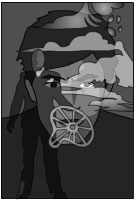 A forum for horror fans to discuss their favorite books and movies, share ideas, and ask those questions that we all wonder about.
Come in and sit a while.
Pull up a chair by the fireside, and order yourself a
;
You may need it here!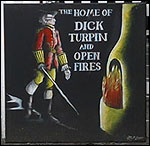 The spookiest pub on the H2G2.
Come on in, relax, sit down, and pull up a little atmosphere.
I decided to open the Inn as a fan of Things That Go Bump in the Night. Look around you;
; You'll find them all here.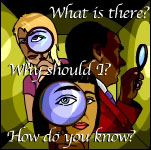 Do you have a favorite author? what are you reading right now? Is there a great book that you'd like to recommend to others? Would you like to share something that you've written yourself?
There's nothing like a scary story by the fire, after all.
Our regulars are:

Fred Smith
Dave-m
Detective Armani
Hushpaw,Werewolf
Ghia
Just Me,Ace,Muse,Goddess..nutter?
Ex Rambling
Linda
Apparition, The Lamp-Dimmer
Ghost in the Fog, The Night Porter
FABT
Zorpheus, the Terminally Hip
Catwoman
Awix
Have you had any personal experiences with the supernatural? Love or hate a movie? Are you interested in psychic phenomenon, astrology, tarot?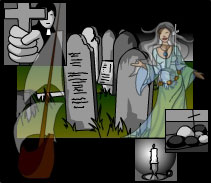 Anything at all related to Horror/the supernatural that you would like to discuss, question or share your views on.
We'd like to hear from you.
If you like this page, drop on by The Haunted Castle.